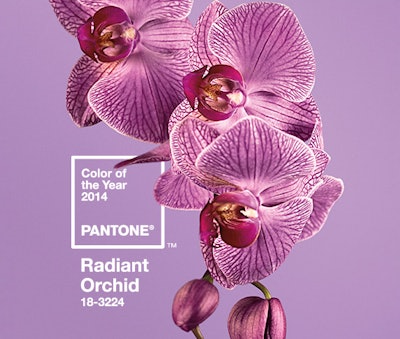 The experts at Pantone are pro at watching trends, matching colors, oh – and predicting the future of color. Each year, Pantone selects a specific shade to be the Pantone Color of the Year, and it makes headlines – both interior and fashion designers take note, and those in the nail industry certainly take heed as well.
After a year of Emerald (2013's hue), Pantone has just done their big reveal! The Color of the Year 2014 is Radiant Orchid, which is cited to be a modern, creative, and surprisingly versatile shade.
Look out for orchid-colored nails and tag us in any of your own!
[Image: Pantone.com]