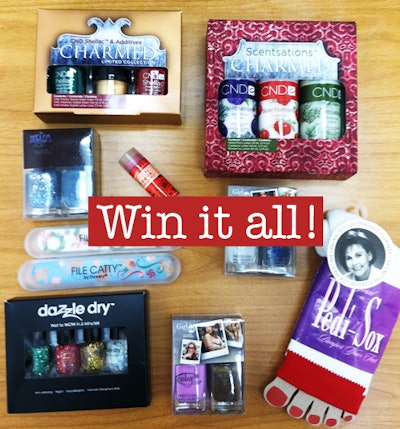 Win a holiday gift assortment!
Surprise yourself with an early gift! One lucky winner will receive an incredible assortment of holiday products: CND Charmed Collection, Scentsations Charmed Collection, Color Club Harlem Nights polish two-pack, two Color Club Girl About Town polish two-packs, Dazzle Dry set, Keeki Lip Shimmer, a pair of Pedi-Sox and two Flowery File Cattys!
 
HURRY! Contest ends Sunday, December 8th at midnight Pacific Time!
Due to mail regulations, the giveaway will be limited to entrants in the United States.