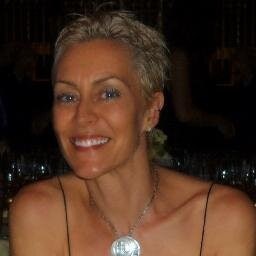 Bethany Newell is unlike most celebrity manicurists.  Through 20+ years of experience working with luxury brands, well known photographers and celebrity clientele, Bethany brings an unparalleled level of expertise to the table. Her meticulous attention to detail and creative direction keep her at the top of her field. She is truly passionate about her work and all of the projects she embarks on, including luxury ad campaigns and editorial projects. You have probably seen her work while thumbing through your favorite magazines!
Read on to get a few insights from her on how to break into this market, and what it's like to be a part of it!
 
Nailpro: Hi Bethany, you've done many celebrity's nails. Can you name a few?   
Bethany: Mary Kate and Ashley Olsen, Leonardo DiCaprio, Kate Winslet, Cameron Diaz, Mary J. Blige, Charlize Theron, Christy Turlington…
Who was your favorite to work with?  
I enjoy working with all of my clients. Each client has a very different and interesting personality. I am always impressed with the work they do.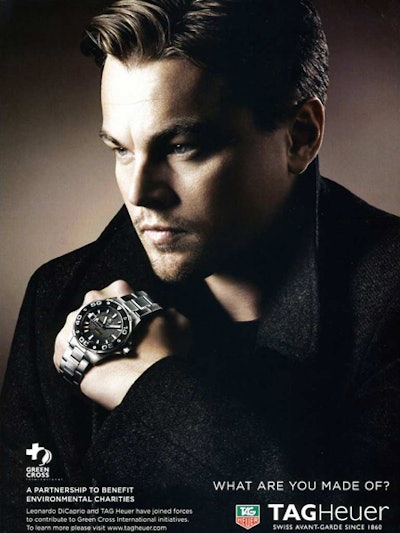 You did a watch ad for TAG Heuer featuring Leonardo DiCaprio. What all did you have to do for Leonardo DiCaprio's nails? How are his cuticles?  
He was a wonderful and very easy client to work with. He was a very clean manicure and we did a pedicure as well in the event it was a full figure shot with bare feet. His nails were in great condition.
 
Continue on the next page.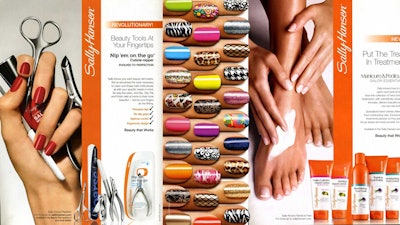 Above: Bethany's work for Sally Hansen
What first got you interested in nails?
I have been in beauty from a very young age – I began doing beauty treatments for my friends and family at around the age of seven. Once I started in the cosmetology industry, it was a natural evolution doing hair, skin, and nails.
How did you get your start doing nails for print? What was the "big break" moment?  
Interestingly enough my first break into the industry was on a shoot in St. Louis with a friend of mine in art direction. I noticed the stylist on set needed some help organizing her accessories and I took the liberty of arranging things for her to make her job easier. This became the beginning of my career and from then on I was living out of a suitcase and traveling the world. Once I had my son my time became more limited and living out of a suitcase was no longer an option. A friend in the business suggested it would be a perfect time for me to tradition to being a manicurist in the business. She was 100% correct! I began working with a few contacts, one of which was Deborah Lippmann. She and I worked closely for a few years until I branched out per her recommendation.  I thank her to this day for her confidence in my skill and for pushing me in the right direction!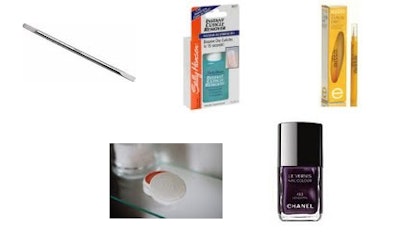 Are there any cuticle oils, products, or secrets you have for getting hands to look flawless?  
I think the key is keeping cuticles in order, which means clipping cuticles ONLY when necessary. A good cuticle pusher is essential, my favorite is Mehaz (with the flat edge). Regular sharpening makes it possible to keep cutting to a minimum. I love Sally Hansen's Instant Cuticle Remover, Essie's Cuticle Pen and Christian Dior's Creme Abricot Fortifying Cream (it has an amazing scent and great consistency). Chanel has wonderful lacquer shades each season and they are always a favorite line of mine for their intensity of color. I am currently using La Roche- Posay Lipikar hand treatment for its emollient and clean finish for any season.
Continue on the next page.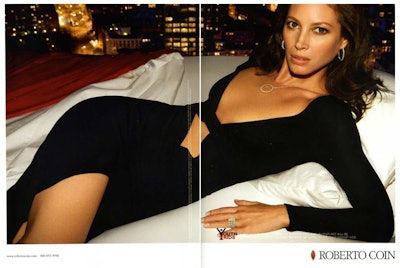 When you do a shoot, how is it determined what color the model will wear on her nails?  
I pay attention to the wardrobe and the feeling of the story being shot, in addition to the skin tone of the talent. I also collaborate with the team as to what we want the end delivery to be.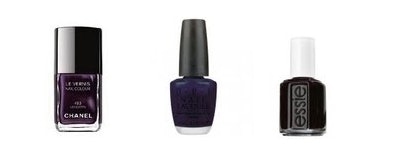 What's you favorite color to wear on your own nails?  
I keep my manicure clean with no polish.  I like to consider it my "beach manicure" – clean and lightly buffed. My toes are usually either "beach pedicure" or dark as in Vendetta by Chanel, Russian Navy by OPI or Licorice by Essie. The nudes and really dark shades are my personal signatures. 
What tips do you have for techs looking to get into doing nails for editorial and advertisements?  
Be professional, have a great attitude, be real and work efficiently!
Anything else you'd like to share?  
I love my work and am looking forward to an amazing 2014 with some fun career surprises!
See her site: www.manicuriste.com
[Courtesy of Bethany Newell]