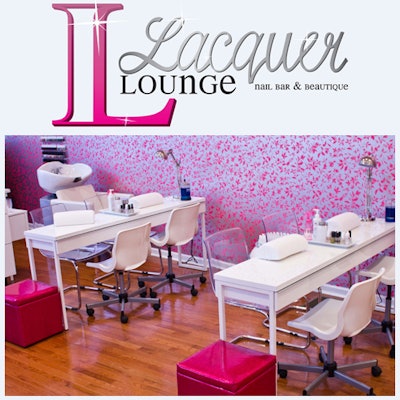 Welcome to our new feature "NAILPRO-file" where we highlight neighborhood nail salons and their owners from around the country and around the globe! !
This week's salon is in Philadelphia, PA
Meet owner Lisa McElhone of Lacquer Lounge!
Salon Name: Lacquer Lounge
Salon Open Since: 2012

Salon Address: 501 Fitzwater Street Philadelphia, PA 19147

Salon Phone: 215-987-3656

Salon Website: www.lacquerlounge.com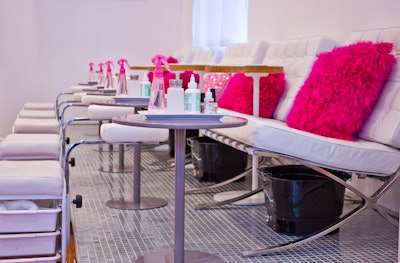 Tell us how you decided to open your own salon.
I moved home from Miami and had the hardest time finding a place to get a decent manicure in the city. Everywhere I went, the service was cheap/ factory-like, lacked customer service, and most importantly was not hygienic. I was constantly worried about what type of bacterial infection or disease I could possibly contract while just trying to get a beauty treatment! 
On the opposite end of the spectrum, I also didn't want to book a mani/pedi at a spa weeks in advance paying excessive prices.  I could not find that perfect inbetween destination spot. I was tired of searching and simply had had enough.  Hence, Lacquer Lounge was born!
What sets you apart from other salons in your area?
We are a Pro-Health Nail Salon and we go above and beyond to ensure your safety because your health is our number one priority! 
We do not use whirlpool pedicure chairs. We use jet free basins and footsie baths with disposable foot liners.
Pumice stones are disposable/one-time use or yours to take home if you'd like.
Abrasives are disinfectable.
Our implements our cleaned, disinfected and then sterilized in an Autoclave (medical steam pressure unit) and then packaged in individual sterilization pouches.
Also, our salon is very loungy and great for parties, bridal showers, bachelorette parties and corporate events. We serve complimentary beverages always, and prosecco and mimosas during happy hour and on Sunday.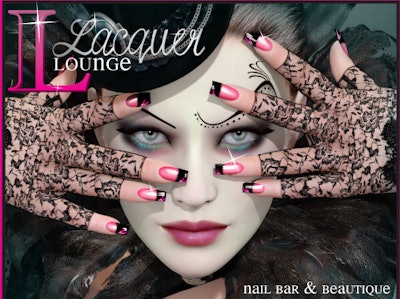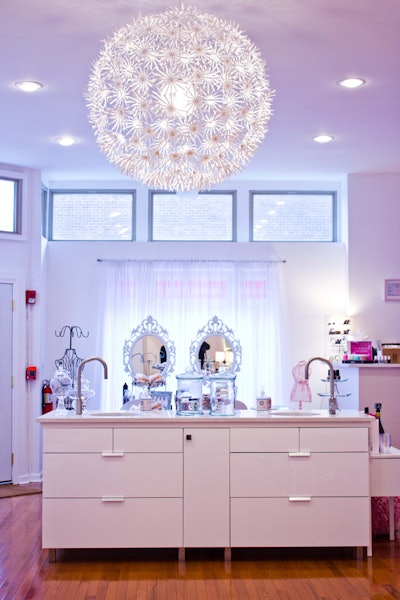 What is your most popular service?
Signature Pedicure: Warm conditioning oil soak to hydrate and moisturize, nail shaping, cuticle care, sugar soufflé' scrub application to exfoliate, callus work, body butter application with massage, warm towel wrap, buff & polish 35.
What products do you use in your salon and why did you choose them?
Get Fresh, Pure Fiji and LaLicious.
Get Fresh pedicure products get real results. Pure Fiji has a different variety of body products to choose as well as the most intoxicating scents. LaLicious has amazing products that have all natural ingredients.
Do you offer retail? If so, what's your best-selling product?
Yes! Get Fresh Foot Kit
What's the best compliment you've received about your business?
We are the CLEANEST!!!!!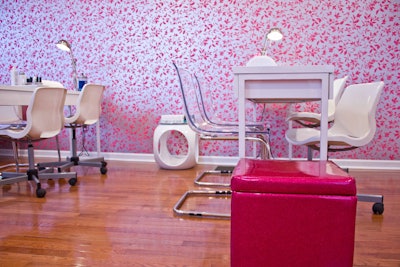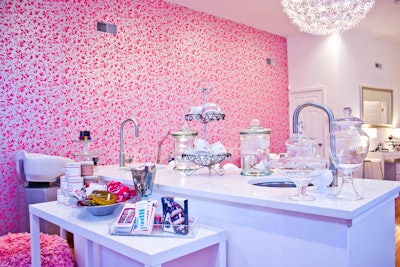 What is your craziest/funniest salon story?
Someone called to ask if we had any cats in the salon? I, of course, said surprisingly, "Cats?" and the client replied, "Yes, because I am allergic to cats and the last salon I went to they had cats giving massages." I still laugh just thinking of that conversation.
If there was one piece of advice that you could pass along to another salon owner, what would it be?
Work hard, be patient and do the best you can every day.
Anything else you'd like to add?
We are opening our second location in Rittenhouse in the next few weeks!!
You can find Lacquer Lounge on the web:
Website: www.lacquerlounge.com
Facebook:  Lacquer Lounge Nail Bar & Beautique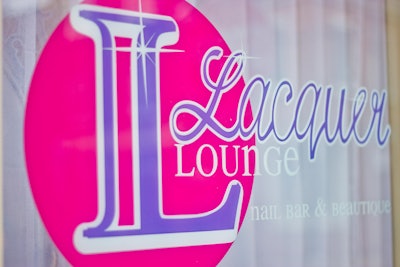 Would you like your salon featured in NAILPRO-file? Contact Chrisi Talyn Saje in the NAILPRO web department: here »
NAILPRO reserves the right to edit submissions for length, grammar and clarity.