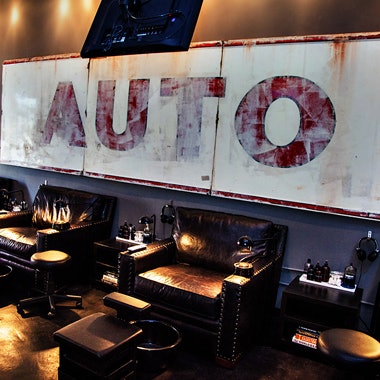 HAMMER & NAILS, LA's new nail shop exclusively for men, will open its doors in West Hollywood on November 9th.
Screenwriter Michael Elliot, founder and owner of HAMMER & NAILS, felt the need for a man-centric nail grooming salon after a few too many uncomfortable visits to female-dominated salons. "When I first visited a traditional nail salon to treat my callused hands and feet, I felt completely like a fish out of water in a predominantly female environment," he said.
"I immediately saw a need for a nail shop that caters to businessmen, athletes, mechanics and men who take proper care of their appearance and hygiene. We've created a first-of-its-kind environment that is welcoming to all men by catering to their specific needs in a super-cool environment."
"Men have very different grooming needs than women and should be treated accordingly," says Elliot. "We decided to open our flagship store in Los Angeles, with all its diversity, culture, fashion and forward-thinkers. Our goal is to provide a HAMMER & NAILS experience to men across the nation in the near future."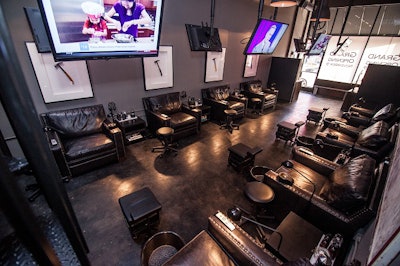 Decorated with oversized leather chairs, the front-end of a classic Chevy pickup truck and a leather punching bag and gloves from the 1940's, founder Michael Elliot has spared no cost to create a relaxing escape for men. Custom-designed hand and foot treatments will be paired with the ultimate experiental "man" experience: personal flat-screen TVs and headphones, premium sports channels, and complimentary beverages. The space is also currently waiting on a liquor license in order to eventally serve complimentary beer and scotch a well.
HAMMER & NAILS – The Nail Shop for Guys officially opens its doors on November 9 at 8257 Melrose Ave, Los Angeles, 90046. The salon will be taking appointments and walk-ins.
[Images: Courtesy of HAMMER & NAILS]