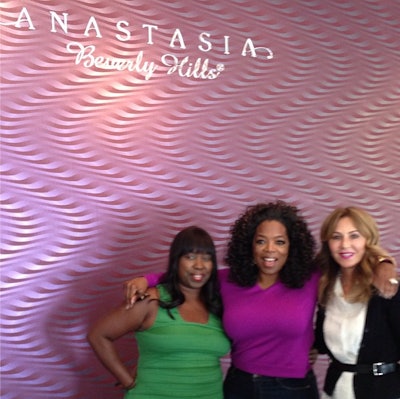 Where does a billionaire get her nails done?
Oprah Winfrey took a break out her busy schedule to get a relaxing one stop spa treatment from her long time preferred nail tech, Gloria Williams, better known as the Footnanny.
Oprah uploaded a photo to Instagram right after being pampered at the Anastasia Beverly Hills Salon, where Gloria is currently working.
What services does a woman who already has it all treat herself to? The talk show icon noted she had just had her brows done, as well as a mani-pedi. And if we know anything about the Footnanny, that pedicure probably came complete with a rebalance and soothing reflexology session as well.
Want to know more about Gloria? Nailpro got the chance to talk to her one on one in our Beauty File interview. See it here: nailpro.com/nail-industry-qa-beauty-file-gloria-williams.
[Image: Oprah Winfrey via Instagram @oprah]