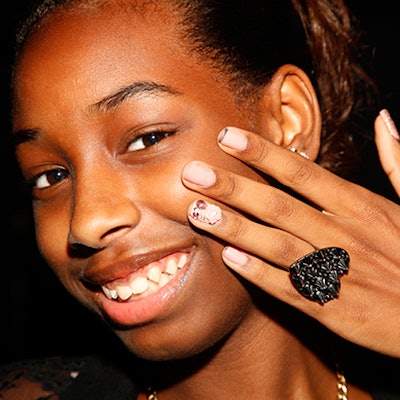 Remember the young Alanna Wall of Polished Girlz whom we met before here? Polished Girlz, the organization she began when she was only ten, seeks to cheer up hospitalized girls by offering them free manicures, sometimes right in their bed. The arrival of the Polished Girlz into a hospital room brings laughter and hope to girls who have been through exhausting and painful medical treatments, and can't leave the facility.
After receiving a donation from CoverGirl and being interviewed on Ellen, Alanna found herself polishing the nails of no other than the winner of America's Next Top Model, Brittani Kline, at Fashion Week's Raul Penaranda show and working alongside pro makeup artist Josephine Fusco. The young altruist and the rest of her team, Miss Pop Nails (Instagram @misspopnails), Ashley Corporal (Instagram @Acorp89), and Ryan Wall used a range of Orly polishes to create three unique manicures for the models.
The first look used a base of Orly Sweet Blush and a gradient accent nail using gold glitter and Halo. Design two used Sweet Blush again as a base, but incorporated Swarovski Crystals on the accent nail. The third was a polka dot pattern using Mayhem Mentality as the background color, White Tips on the ring finger, and assorted dots of both Mayhem Mentality and Choreographed Chaos.
Take a look at the photos from the event and pop on over to polishedgirlz.org to see how to help Alanna's dream grow.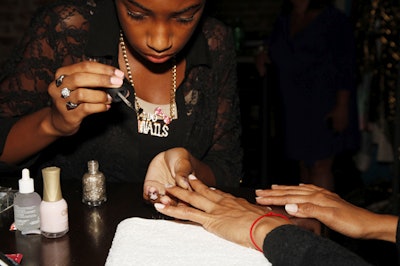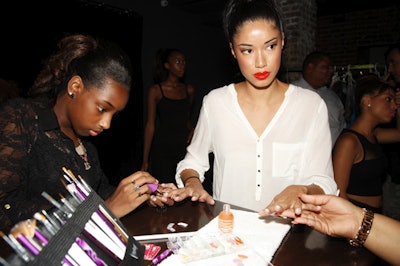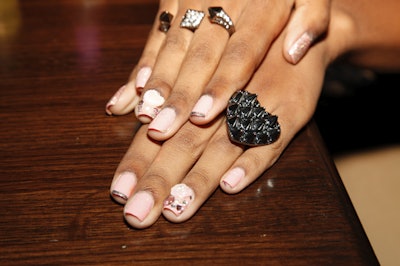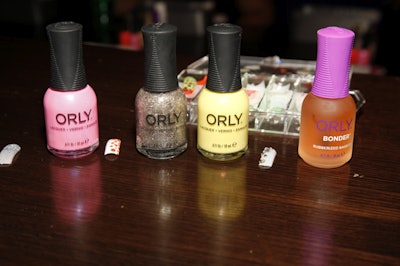 [Images: Lisa Ramsay Photography]