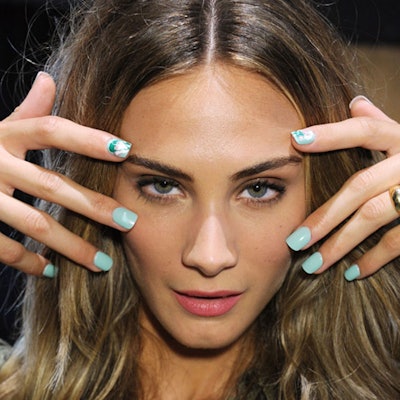 Manicurist Gina Edwards designed these delicate mint paint drip nails, inspired by German painter Gerhard Richter, to go along with Nonoo's elegant but wearable wardrobe that was filled with mustards, grays, and jades. The squared off shape of the nail was also very natural and likely to be a pattern in the Spring 2014 manicures.
Wondering which polishes Gina used to create this dusty pastel art? See the next page.
Using all Morgan Taylor polishes, each nail was coated first with Mint Chocolate Chip. The index finger of each nail was then marbleized with Mint Chocolate Chip, All White Now, the grass green Later Alligator, and the classic pink Luxe Be A Lady.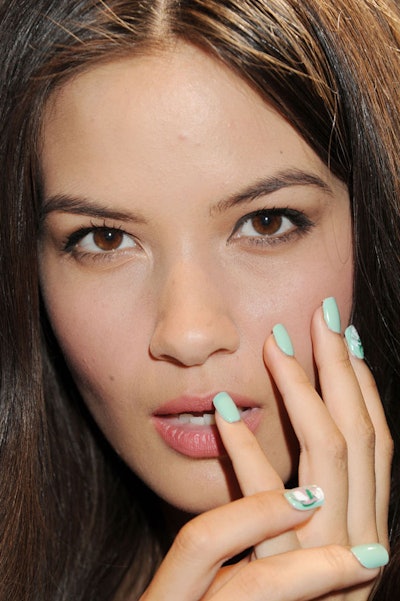 [Images: Morgan Taylor]