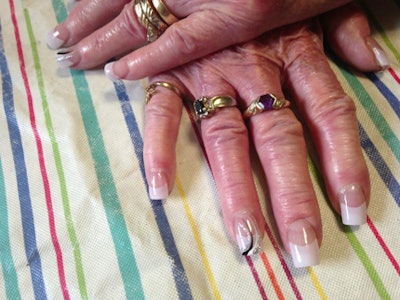 Creating the nail design that is just right for your client can be a challenging process. Of course, you want to create a nail masterpiece that your client will love and keep her coming back for more. However, it can be tricky to find a design that best fits your client's lifestyle, especially when you don't know much about her.
Nail tech Alicia Taylor from Pikeville, KY says she approaches each of her clients in a unique way, talking to them to get a feel for their personality. Then she lets the brushes do the talking!
Alicia explains, "The finished product is an extremely happy client with a beautiful and unique design that represents them." Alicia adds that she makes sure to treat her clients as individuals, not as paydays.
We take a look at the process and inspiration behind five of Alicia's designs. »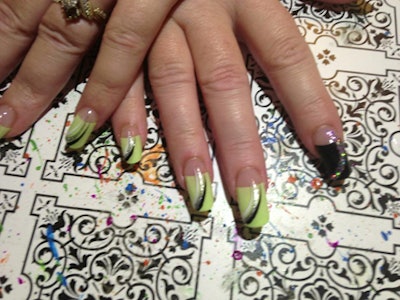 These green tips with stripes offer a subtle, yet classy nail look for a client who works in sales. Alicia notes that she used green because it is the client's favorite color!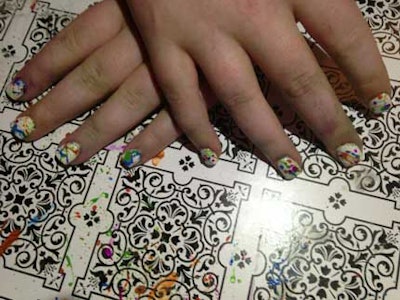 A client's first set of acrylics is a big deal! Alicia created this fun paint splatter design for a 12 year old client.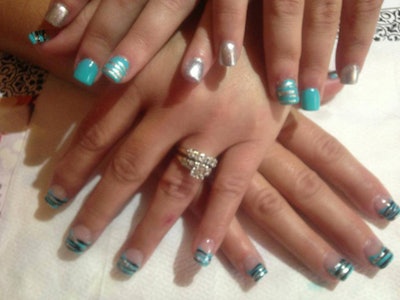 These two nail sets were created for a mom and daughter. Alicia explains that the two are best friends and have an amazing relationship. The two clients have a similar taste in clothes and share turquoise as a favorite color. Alicia created a zebra stripe design with a splash of silver for each. The two designs compliment each other, but each is still unique.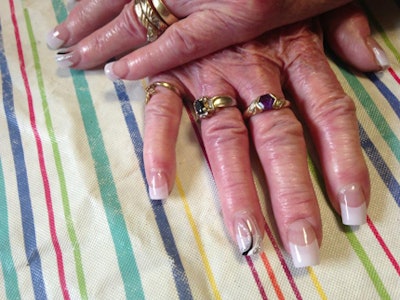 Alicia created the next design for someone she knows very well, her grandmother! Alicia's grandma is conservative and loves the French manicure look. Alicia says, "I wanted to add a twist with the black and silver stripes because she never had designs before." Although this was Alicia's grandmother's first time getting designs, she was open to trying something new and loved the finished product!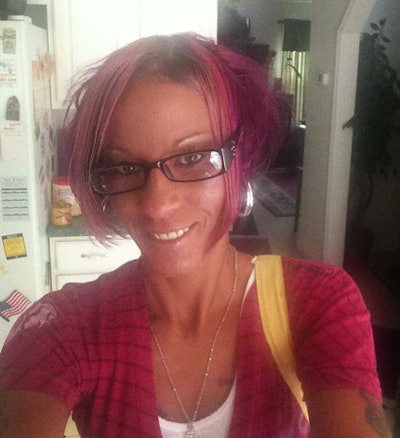 Alicia, who plans to open a nail salon in the near future, created these next two nail sets for herself! Alicia explains, "There is nothing I love more then to do nails. I could have a bad day and sit down and do a set of nails and it just takes me away."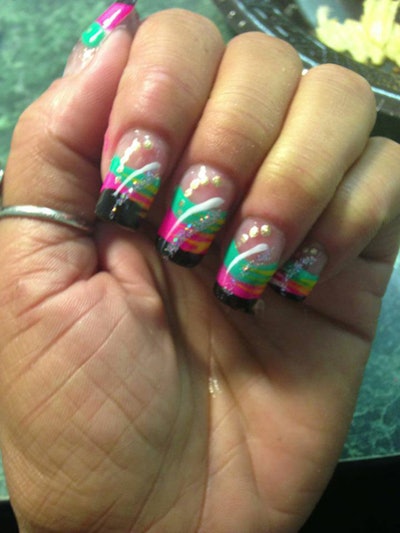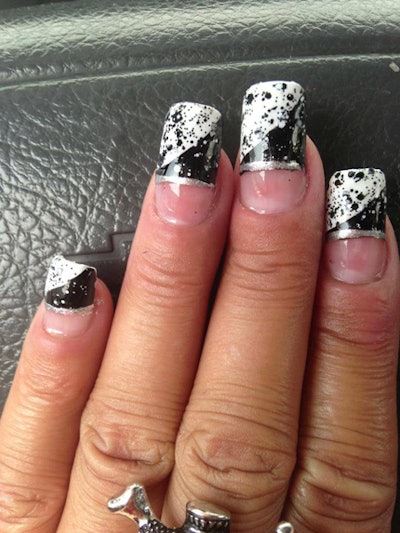 [Images courtesy of Alicia Taylor]