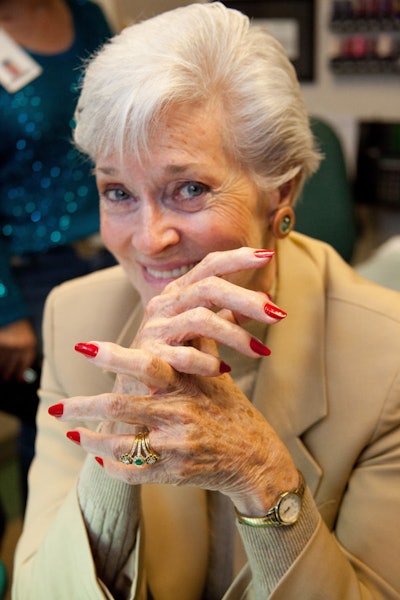 There's nothing like a manicure to bring women together. And in the case of "The Women," a play opening on May 10 at Theatre West in Los Angeles, gossip, secrets and confessions are spilled over a bottle of Jungle Red. On April 25, "The Women"'s assistant director Lee Meriwether and producer Jill Jones stopped by OPI's headquarters for their own Jungle Red mani, a polish OPI created specifically for the play.
OPI Headquarters: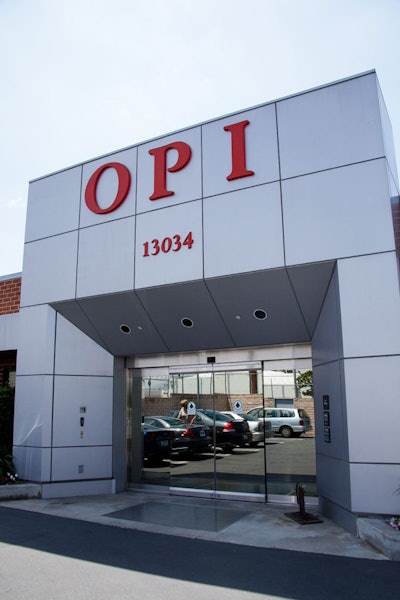 OPI's Jungle Red: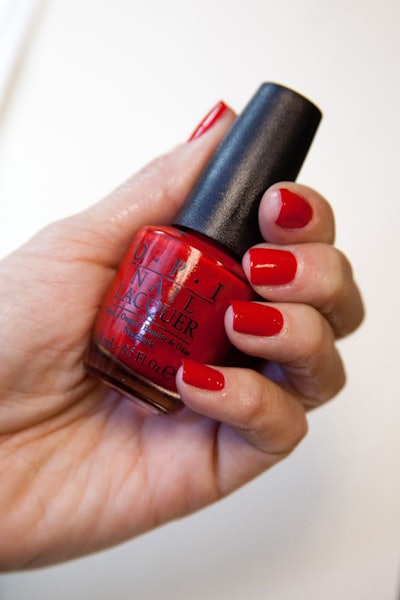 Lee Meriwether: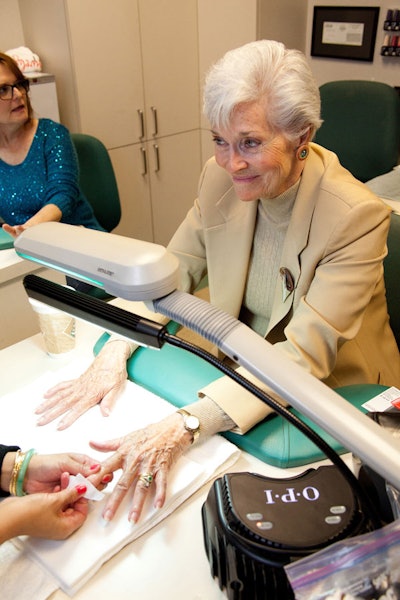 Jill Jones: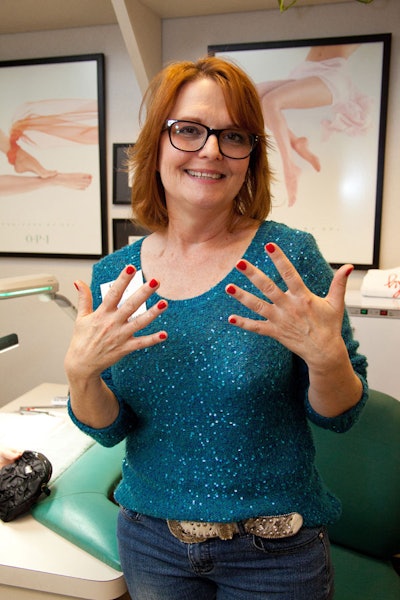 Meriwether, who is best known for her roles as Catwoman in the 1966 version of "Batman," a secretary on the 1970s crime drama "Barnaby Jones," and winner of the 1955 Miss America pageant, is growing her nails out to help promote "The Women."
"Normally I keep them short," she explains. "But I've been so careful, wearing gloves and everything. I've really tried to grow them." She credits the gelatin in her weekly Isagenix shakes for her strong tips.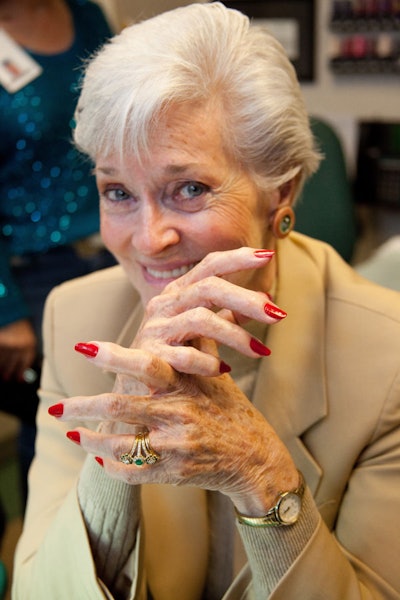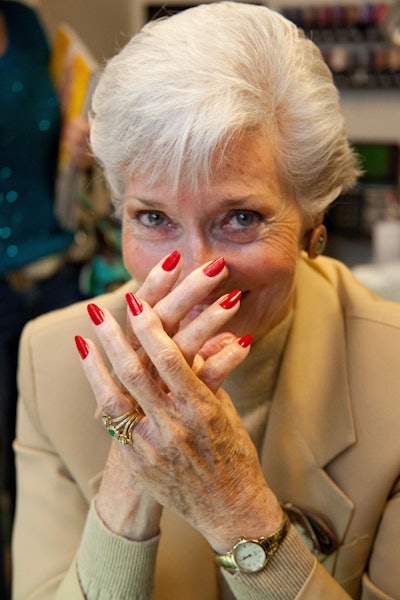 Billed as "The Real Housewives of 1936," the play tells a story of five wealthy Manhattan socialites who thrive on salacious gossip to entertain themselves. "There is infidelity, lying and comedy," says Jones. "The salon plays a huge role. A secret is revealed there – but I can't tell you what it is!"
Dying to know the secret? Head to www.theatrewest.org and buy a ticket to see "The Women." OPI will be giving out free bottles of Jungle Red on opening night, so that you can bond over a mani with your girlfriends – and maybe indulge in a little gossip of your own!
Suzi Weiss-Fischmann, Lee Meriwether and Deborah Carver: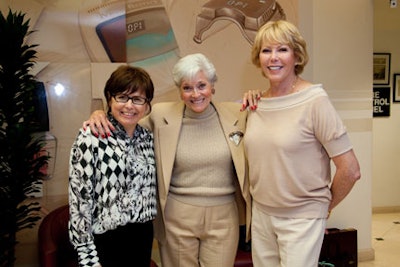 Lee Meriwether and John Heffner: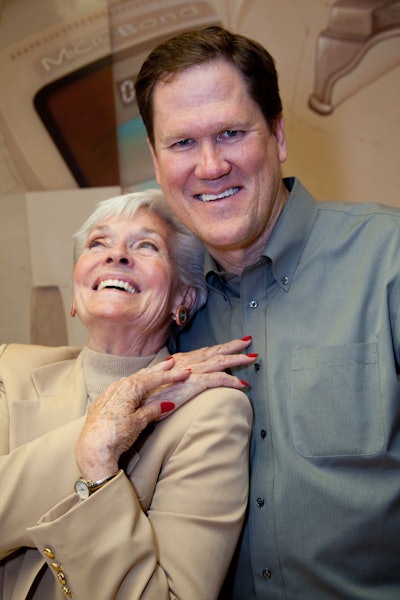 "The Women," written by Clare Boothe Luce, will run from May 10 to June 16 on Fridays, Saturdays and Sundays at Theatre West in Los Angeles.