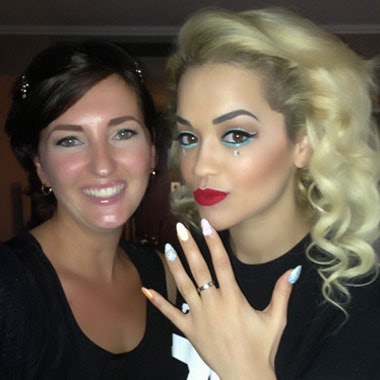 Even edgy pop-stars have a soft side that includes pastel-themed gel manicures courtesy of celebrity manicurist Leah Light and Artistic Nail Design Colour Gloss™. Rita Ora, who is known for her hit songs "Hot Right Now," "How We Do (Party)" and "R.I.P." teamed up with Light for her most recent manicure while on tour in New Zealand.
 
Light explained that she had given Ora a different manicure earlier on in the day for a photo shoot, but when Ora spotted the Artistic Nail Design Colour Gloss What Kind Of Woman Are You? Spring Collection, she had to have all the colours! After seeing Light's own intricate manicure, Ora was extremely excited about combining the pastels with glitter and 3D appliques to create a one-of-a-kind look that was "totally pimped out," according to Ora.
 
When Light finished the manicure, Ora was thrilled with the finished look. According to Light, Ora "couldn't stop saying how much she loved them!" For Light, that is the ultimate compliment that any client can give. "As long as the client is happy, that's all that matters," says Light.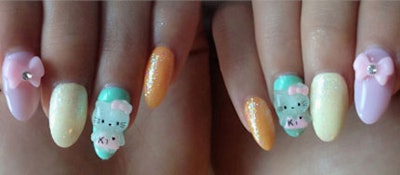 [Image courtesy of Artistic Nail Design]