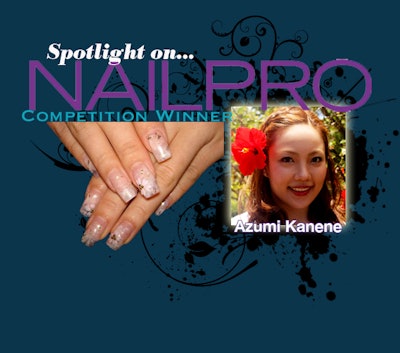 Welcome to Spotlight on… NAILPRO Competition Winners.
Here we interview outstanding Nail Artists who have placed in past Nailpro competitions and highlight their work.
This week we speak with Azumi Kanene, who most recently took home third place in the NAILPRO Long Beach 2013 Freestyle Sculpture Veteran Category AND Salon Success Veteran Category, along with her team placing second in the Tip & Overlay Relay Category!
Where do you live?
Oahu, Hawaii
Which competitions have you won?
French sculptured nails, salon success, gel manicure and free style French sculptured nails for 1st place.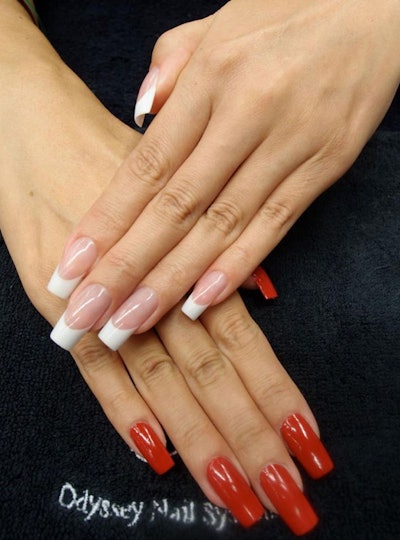 What was your first competition?
I competed at Nail Olympics, which is a Japanese competition in Hawaii. 2006 was my first time. Plus, I competed in a NAILPRO competition in 2007 as my second competition.
What made you decide to compete?
I joined the nail industry because of my grandma. When she was staying in the hospital fighting cancer, I did her nails a lot. After she passed away, her nurse told me, "Your grandma said, 'Azumi should be a good nail tech to bring people happiness.' "I started to compete to show her: I am doing nails!!! I want to keep competing to make her smile in heaven."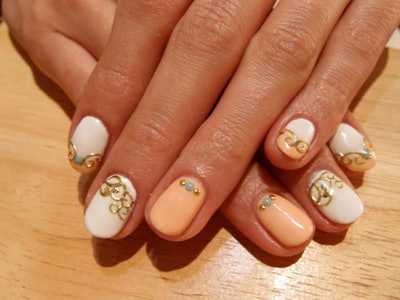 Where do you work?
I am owner of Azumi Nail in Oahu, Hawaii.
Tell us about how you got started in the nail industry.
I started learning nails when I was 19, just doing my own nails. After 3 years, my grandmother got cancer and I was taking care of her in the hospital, and I sometimes did her nails. She couldn't go out, so I'd put a cherry blossom or some other seasonal nail art on her nails. After she passed away, I became a nail tech for real. I used to work in TV and radio, but I quit it all. I wanted to be great nail tech for my grandmother.  So, I went to school again to learn more nails.
What/Who inspires your work?
Tom Holcomb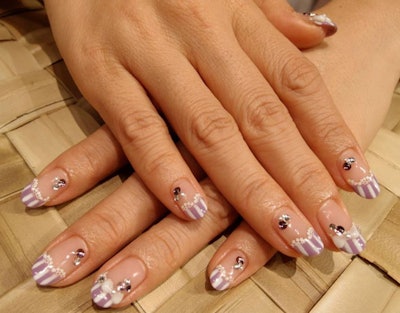 Which tool(s) can't you live without?
Nipper and acrylic brushes, especially one brush Tom Holcomb gave to me. It is my lucky charm!
What is your favorite technique or style?
French acrylic nails, cute gel art.
What tip can you offer to other nail competitors?
Believe in yourself and your dreams will come true. First, my dream was winning at a NAILPRO competition, and second was doing nails for NAILPRO magazine.  Now my dream is being a NAILPRO champion!
I always believe in myself and practice as much as I can. I always try my best. I hope my dream will come true! Never give up!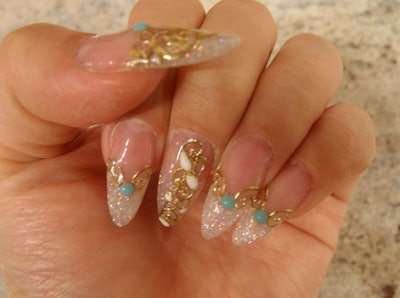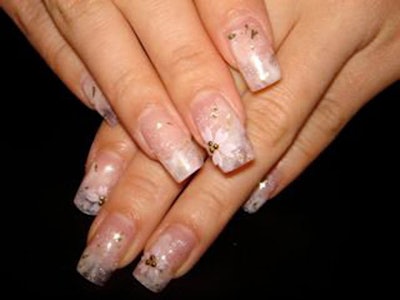 Anything else you would like to add?
I think the most important thing for competing is just having fun! I am so into competing and always so excited! I love nails, I love competition.
You can find Azumi Kanene on the web:
Website: www.azuminail.com
Facebook: Azumi Kanene
Japanese Website: Azumi Nails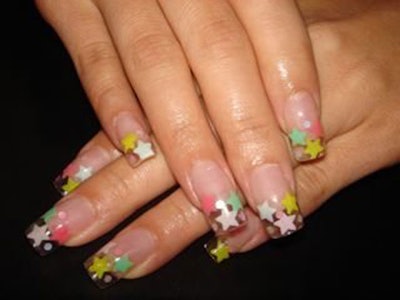 Click here to learn more about NAILPRO's Competitions!
NAILPRO reserves the right to edit submissions for length, grammar and clarity.