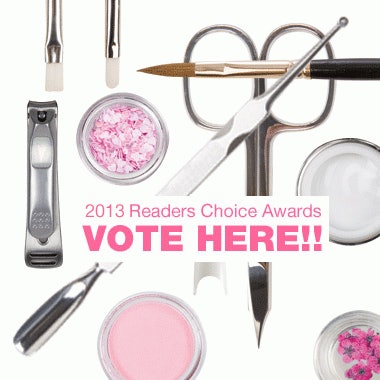 NAILPRO is conducting our second annual Readers Choice Awards!
Help us out by sharing your favorite products with us. Your entry automatically makes you eligible to win $500!
Submit your favorite nail products now »
Nominations close December 15, 2012.
Results will be published in the April 2013 issue of NAILPRO.