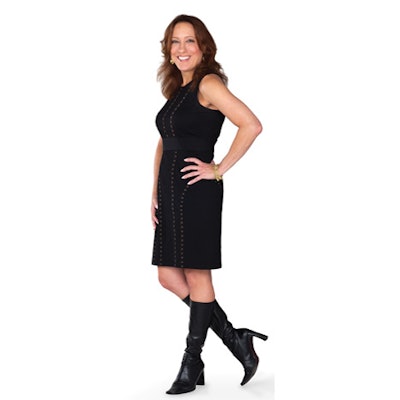 Find out more about Chief operating officer of Entity and the brains behind the beauty, Vicki Heller.
What is your favorite type of music?
My music taste is pretty eclectic ranging from show tunes to Eminem but classic rock is my all-time favorite.
What is your favorite sport?
To watch: baseball. I love the Chicago White Sox. Too bad they wear gloves and not Entity One gel enamel. As far as participation, I feel better when I exercise, but get easily bored so I mix it up. My current passion…boxing.

What is your most treasured possession?
My family and friends.
What is your favorite type of food?
Anything from comfort foods to exotic game meats. Mostly I love that I live in a city with a terrific restaurant scene so it's very easy to get a great meal.

What's your guilty pleasure?
Unwinding and watching Make It or Break It with my niece.