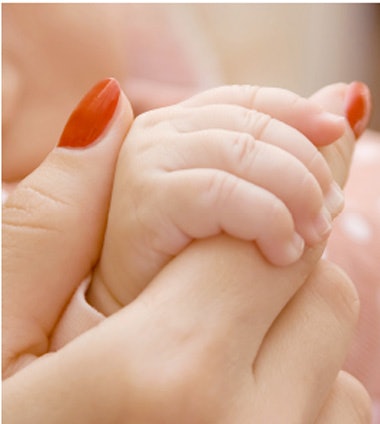 With the organic Mom-i-cure by Bellacures, expectant mothers need not fret about chemicals in their manicure.  Moms-to-be can enjoy a relaxing treatment which uses handmade oils, soy based polish remover and organic polish. Although there is little evidence that the chemicals involved in manicures hold any danger to moms-to-be, many choose to play it safe and stay away from chemicals all together. Bellacures has taken a step forward to make sure those moms are comfortable by introducing an all organic manicure.
"We are always trying to ensure that our customers feel they are completely taken care of," says Samira Asemanfar, Founder of Bellacures. "When I found out how many pregnant women were inquiring about the safety of manicures I decided to put together a package that would make them feel comfortable about their child's wellbeing."
Available in all eight Bellacures salons, the mom-i-cure includes:
No soap or foaming soaks or alcohol: In order to keep this service chemical free and clean, mani and pedi soaks will simply be hot water. Anything that will foam will include unwanted chemicals. No alcohol will be used to clean nails pre-polishing.
Karma Organic Nail Polish Remover: Soy based, non toxic, non carcinogenic remover free from any petroleum ingredients.
Karma Organic Cuticle Remover: Tea-tree based remover is free of toluene, formaldehyde and DBP.
Cuticle Oil: 100% Grape Seed Oil: All natural grape seed oil with antioxidants for strong and healthy looking skin.
Made From Earth Lavender Calm Lotion with Jojoba: The deep moisturizing benefits of Aloe Vera, Coconut Oil, Jojoba Nut and Witch Hazel, are combined with calming organic lavender.
Sea Salt Exfoliant: This salt and grape seed oil mixture is mixed in-house with no harsh ingredients.
Ginger+Liz Base/Top Coat & Polish: The vegan friendly and toxin-free Ginger + Liz formula is fast drying, long lasting, chip-resistant and highly pigmented.