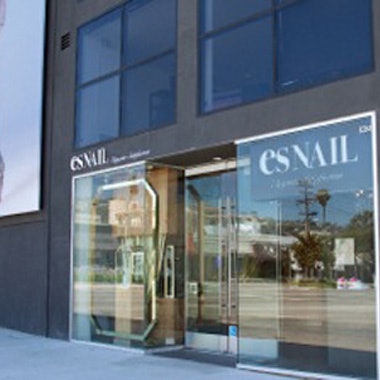 When it comes to amazing, beautiful and eye-catching nail art, look no further than esNAIL. The popular salon boasts eight locations in Japan, and has made its first foray into the U.S. market by way of the uber-chic Melrose Avenue in Los Angeles. Famed Japanese nail artist Aiko is the producter of EsNAIL Group -in other words, she is both the brains and creative spirit behind the successful business model.  Her vision -of creating nail art that is fashionable and trendy -and unique designs have set esNAIL apart from the rest, and Angelenos are clamoring for the original designs.
Year Founded: 2012
Owner: Aiko
Website: es-nail.jp/us/
Address/Phone: 8384 Melrose Ave., Los Angeles, CA 90069; 323.655.5800
Hours: Daily: 11a.m. -8p.m.
Signature Treatment: Healthy Gel Manicure
Best Selling Service: Monthly Special: For $90, clients will receive a nail art design based on the esNAIL monthly recommendation.