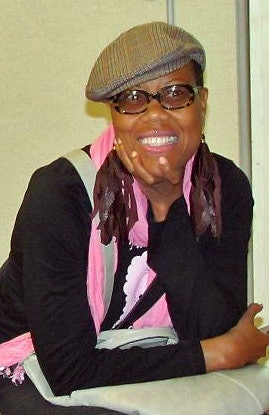 "The day was very, very, very, very, very long," Maisie Dunbar says of the three days she spent in Washington, D.C., doing makeup and nails for the upcoming film, 7:33 am, the independent feature film adapted from Monda Webb's novel by director Aimee Dixon—to be released in spring 2012. Dunbar's days on set started as early as 5:30 a.m. and ended as late as 9:30 p.m. "Once on set, I was invigorated," she recalls.
Dunbar isn't a novice when it comes to primping Hollywood's elite but this was her first film set. She explained that it was a great experience and stressed the importance of having the ability to change your mindset given your environment. "[the movie set] was different from fashion, the aspect was different. … As an artist, having the flexibility to do both is necessary," offers Dunbar. She added that the hard work was "all in the name of love." This positive attitude is one of the reasons Dunbar is where she is today.
For more than a decade, she has been devoted to the beauty industry and gained a well-respected reputation through her work with entertainment's A-listers, achieved prestigious awards and honors and has served as a representative and educator for some of the hottest and most innovative nail companies in the country. She is also a consultant with her established business named MD Beauty Business Consulting Group, the owner of Maisie Dunbar Spa Lounge
in Silver Spring, Maryland, and creator of BluffaJo Cosmetics, which was used on the actors in 7:33 am.
So how exactly did she get there? Dunbar attributes her "first break" 17 years ago to a devoted client of hers who happened to be an editor at Essence magazine. "They interviewed me for a story and referred me to my agent … everything was built on from that." Dunbar is still with that Ken Barboza Associates agent today.
It also doesn't hurt that she is committed to continuing education, appreciates her upbringing, thanks "God's grace" and remembers lessons from her father. "You always have to be prepared so you don't have to get prepared," is something he used to tell her.
The apple doesn't fall far from the tree. Dunbar recounted how her young son learned what it takes to succeed by watching her. "Raising a black child as a single mom is my biggest accomplishment," she emits. Her now-23-year-old son will earn his MBA this December.
NAILPRO agrees that it's a very good thing indeed to model one's work ethic on the shining star Maisie Dunbar.