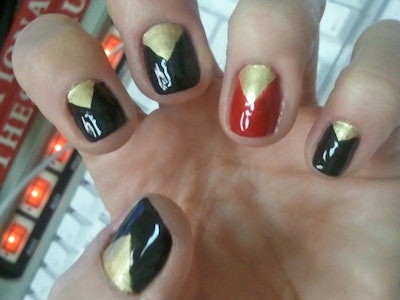 TGIF!!!!
For the weekend, I decided to go retro / bold / trendy with a hip reverse French.
I love how it turned out and it's a super easy style to achieve. I used a striper brush but if you've got a steadier hand, you can do this look without it.
I got the inspiration for this from Fashion Week. Models were sporting this look on the runway which means not only is this look hot now, but will definitely be trending into the spring / summer.
Have a fabulous weekend everyone!
—Megan James