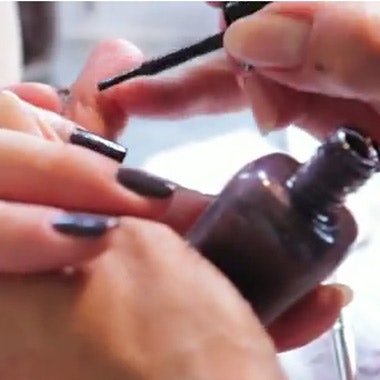 Go behind the scenes with NAILPRO this September to see the fall 2011 nail polish and art trends thanks to the talented Pattie Yankee. Fall fashion looks, styled by fashion/beauty editor Karie L. Frost, show a trend to the more masculine.
(Video: Shinsuke Kishima)
---
Post your nail art in our Nail Art Galleries » and share, vote or link from your own nail art blog! Don't miss our digital edition for step-by-step nail art » and check our website's nail art archives » for nail art you might've missed!
---