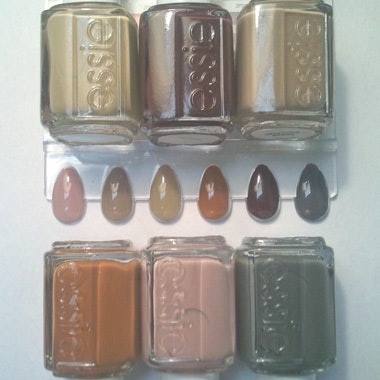 This might be my favorite Essie gathering yet. NAILPRO wanted to give you a sneak peek of this ultra modern fall palette, due out in August of this year.
The fall collection from Essie is called Brand New Bag and based on the philosophy of Essie Weingarten, founder of Essie Cosmetics, who believes that our accessories reveal much about us. The decadent choices are a recollection of the graceful styles from the 1940's and 1950's returning to classic sophistication and to ladylike glamour.
My favorite in this haute band of colors is a baffling dark green called Power Clutch. Looks like gray, but on the nail appears to be a bemusing combo of gray/green and is fabulous! Very wearable.
Check out the pic for the complete listing in this collection or visit Essie for more modern inspiration!
Have a great weekend!
— Megan James