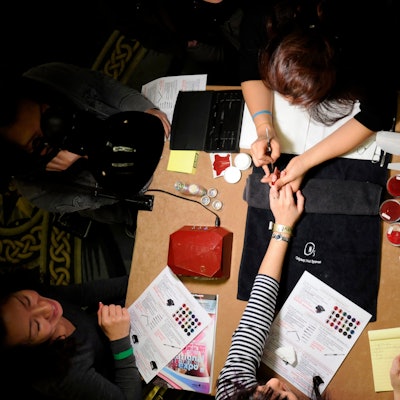 If you wanted to see the newest products launched and the trends for spring, the International Salon & Spa Expo at the Long Beach Convention Center was the place to be!
Many exhibitors used the show as the opportunity to announce their entrance into the market for the newest fad in nails: soak-off gels. Demo stations for the soak-off gel systems were at nearly every booth; a myriad offered the option to see nail art designs, providing another way to expand your services with the products.
Manufacturers said 2010 was the better year and this year's show floor wasn't as busy, but most expressed satisfaction with the West Coast's largest beauty show. Attendance numbers were on par with last year.
"The Professional Beauty Association (PBA) is always striving to improve the International Salon & Spa Expo (SSE) experience," says Steve Sleeper, Professional Beauty Association executive director. "By enhancing the amount and scope of educational opportunities along with launching the EstheticsAmerica & Wellness Pavilion, ISSE Long Beach and our new ISSE Midwest show are focused on the needs of beauty professionals from all market segments."
More ISSE coverage:
Hottest Products at ISSE
ISSE: The Place To Be!
Nubar Gelicure Demos at ISSE