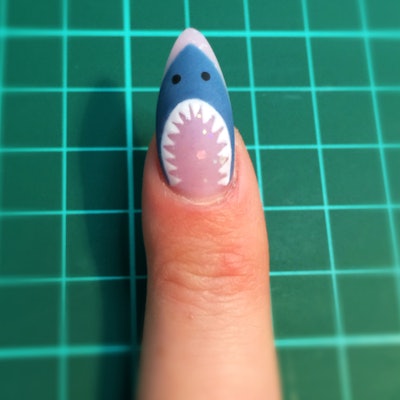 This mani gives a new meaning to killer nail art! Sarah Elmaz of Get Buffed Nails created this sharp design after being inspired by @ninanailsedi. For anyone with a client who wants to try a design that's out of the box, follow along to see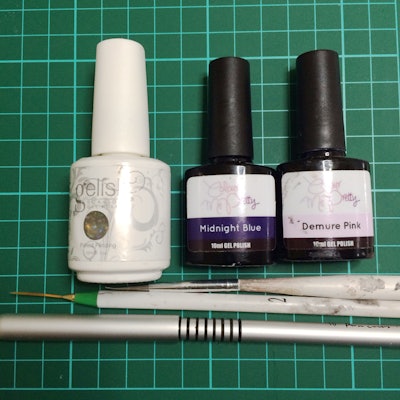 You will need:
Gel or regular polish in nude, subtle glitter, blue-gray, grey
Dotting tool
Striping and detail brush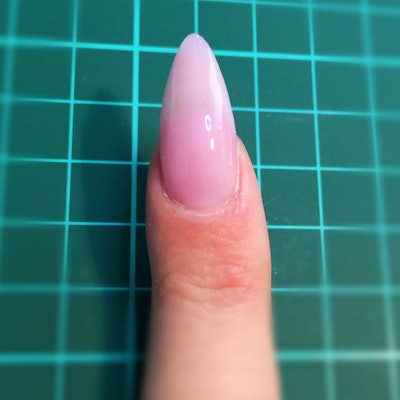 Step 1: Use a neutral color as your base.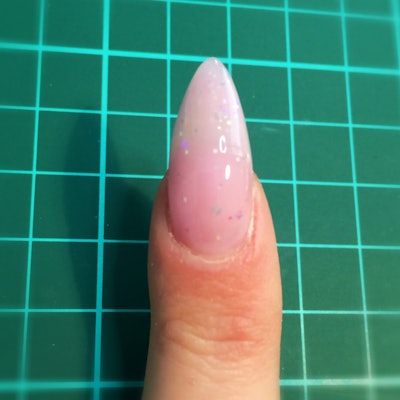 Step 2: Add a subtle glitter coat top coat.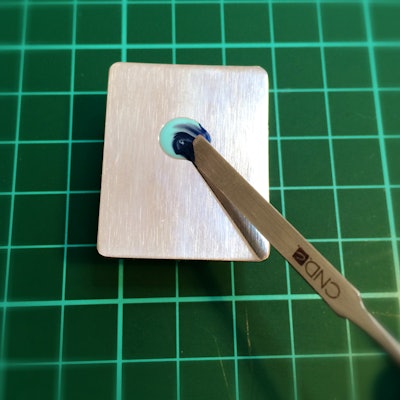 Step 3: Sarah blended a few blue colors to get the right gray-blue polish.
Step 4: Start painting the outline of the shark.

Step 5: Paint between those lines.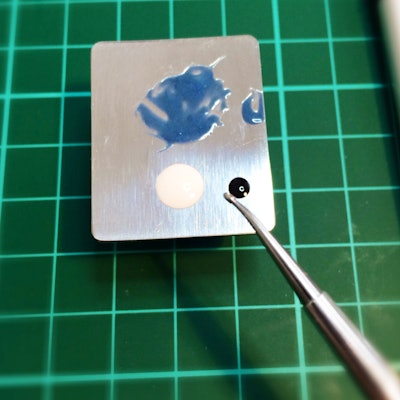 Step 6: Get out your dotting tool and black polish.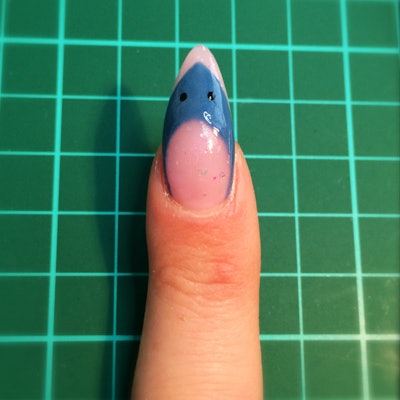 Step 7: Make the eyes with your dotting tool.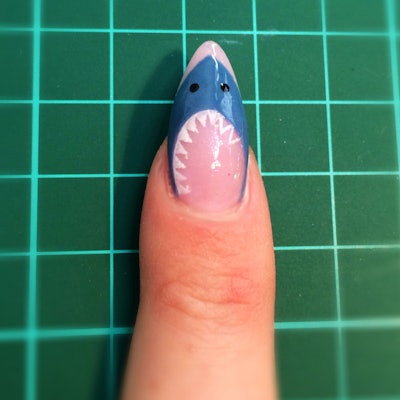 Step 8: Start painting in triangles for the shark teeth with a thin brush.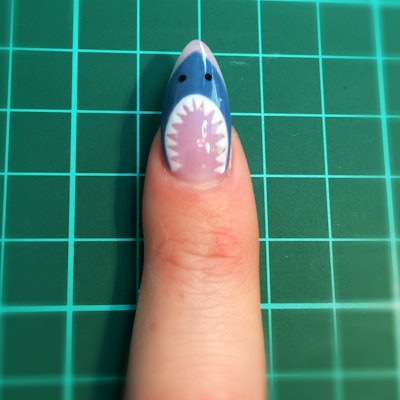 Step 9: Once you are done add top coat.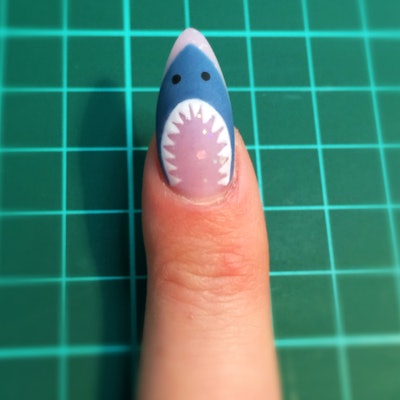 You can leave it shiny, or lightly buff with a white block for a matte effect (shown).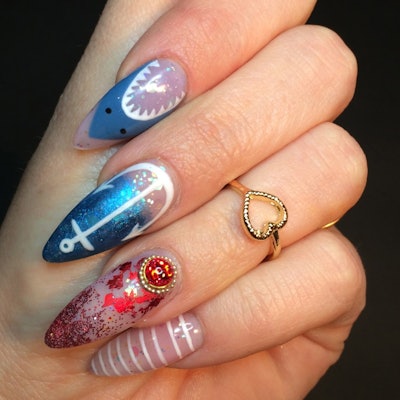 Find Sarah's nails online:
Facebook: facebook.com/getbuffednails
Instagram: @getbuffednails
Click to see more tutorials from Sarah: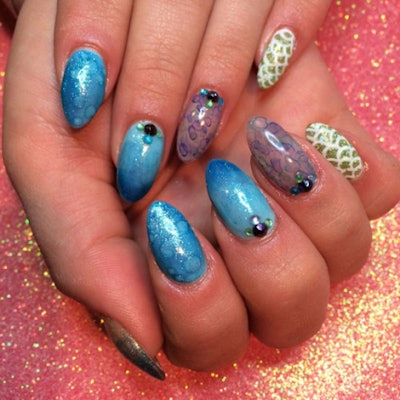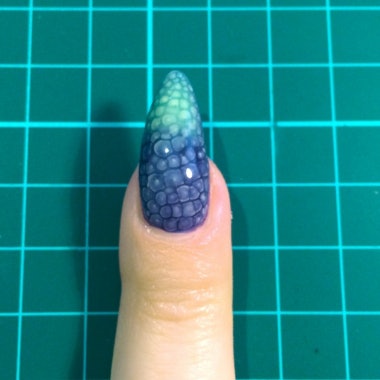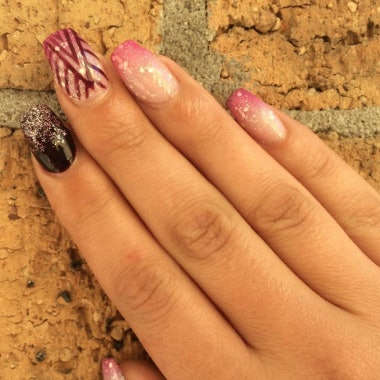 [Images: Sarah Elmaz]