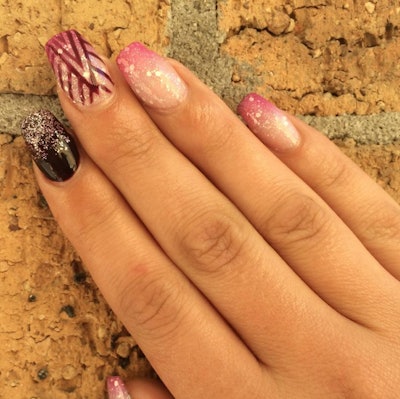 We love how this feminine design combines many easy nail art techniques into one fabulous mani: glitter, ombre, and simple stripes. Follow along as Sarah Elmaz of Get Buffed shows you how you can try this effect on gel, acrylic, or a natural nail.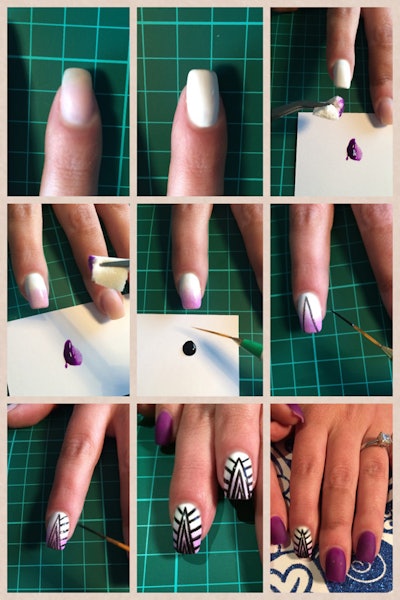 Step 1: Paint nail two coats of white polish. She used BlueSky White Gel Polish.
Step 2: Sponge on the accent color of your choice.
Step 3: Paint your V design with a striping brush.
Step 4: Add top coat and you're done!
Check out another tutorial from Sarah: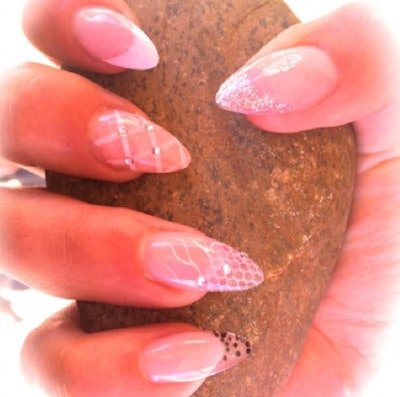 See more of Sarah's work on Facebook: facebook.com/getbuffednailsor Instagram: @getbuffednails
[Courtesy of Sarah Elmaz]