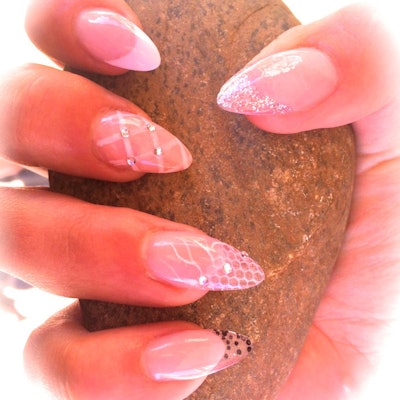 Get ready to blow clients away with ss-something reptilian! See the steps as Sarah Elmaz of Get Buffed Nails shows how to do this snakeskin effect.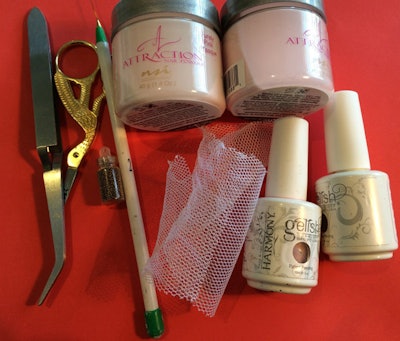 Supplies needed:
NSI Attraction Purely Pink Masque
NSI Attraction Pink Powder
Gelish Pink Smoothie mixed with Sleek White
Nail pinchers
Slim nail art striping brush
White mesh (from fabric store)
Bronze caviar beads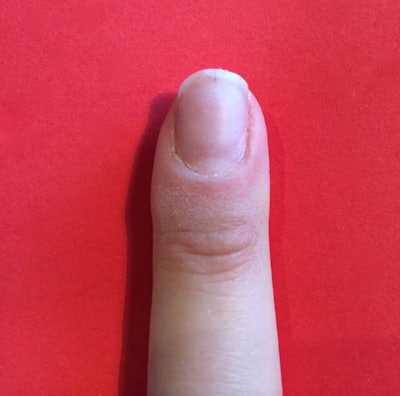 1. Start with prepped nail (buffed and primed).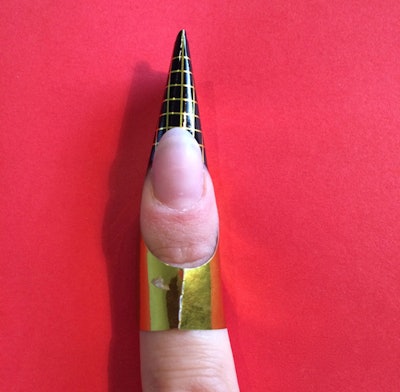 2. Attach a form. Extend slightly with a pink opaque acrylic.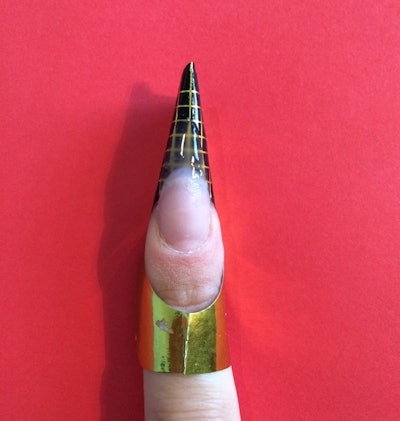 3. Extend the rest of the nail to the desired shape with clear/pink acrylic (clear tips could also be used in place of forms).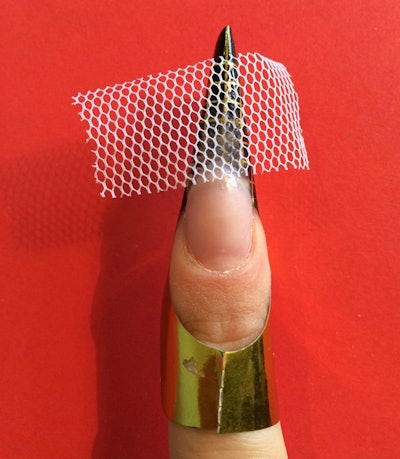 4. Place a small piece of mesh in your desired position (if acrylic is still wet it will help the mesh stay in place).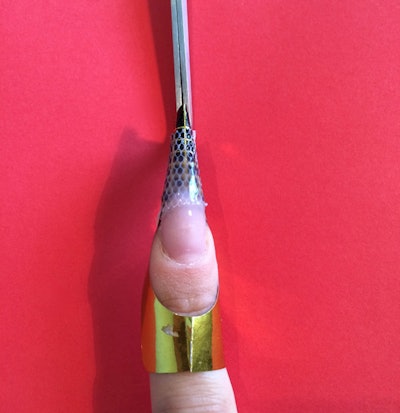 5. Use a nail pincher tool to help hold the mesh in place – encapsulate with a layer of pink/clear acrylic (use your fingers to hold if you don't have a pincher).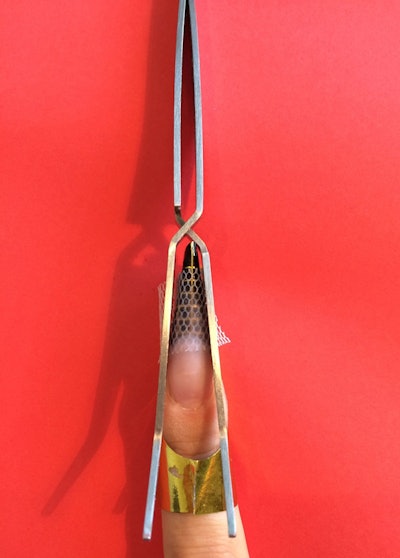 6. Pinch the entire nail for a slim nail shape.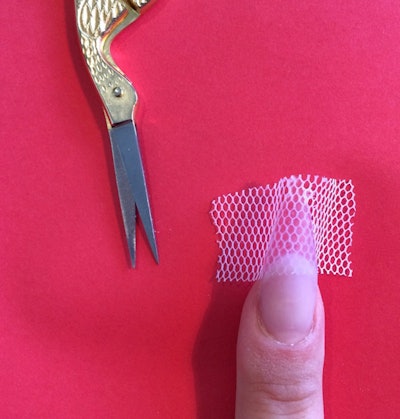 7. Remove form and pincher, trim excess mesh.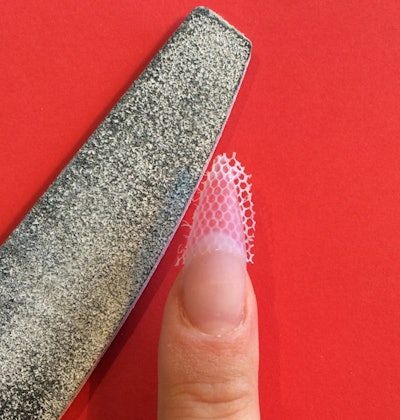 8. File nail to desired shape.

9. Smooth with white block.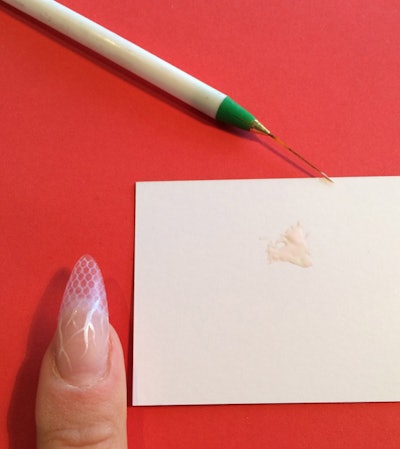 10. With a slim nail art brush and white polish, make vein-like patterns to look like shedding snakeskin or lose threads; add some small dots also if you'd like.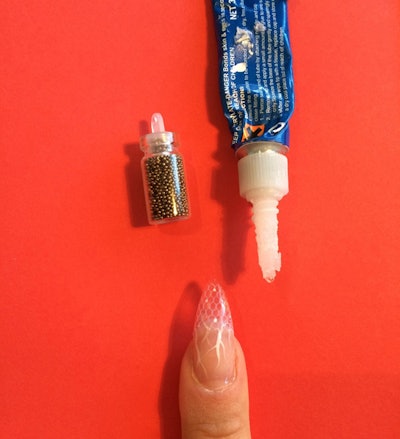 11. Add top coat, then glue caviar beads in random positions.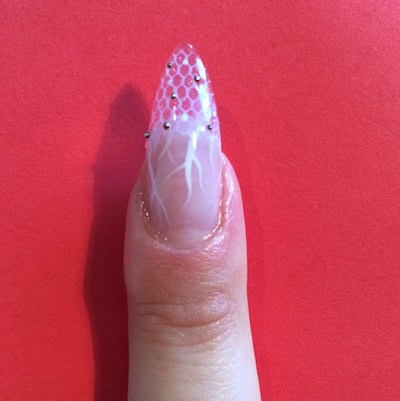 12. Add one more layer of top coat then cuticle oil. Done!
Check out more of Sarah's work on Facebook: facebook.com/getbuffednails
Or Instagram: @getbuffednails
[Images: Sarah Elmaz]