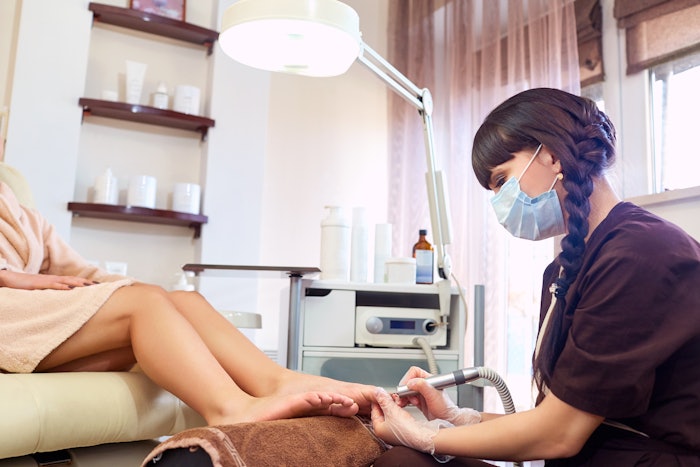 Pedicures are essential for foot health; they not only make them look pretty, but they also make them feel soft and taken care of. 
Performing pedicure services with different add-ons also provide increased revenue opportunities.
Tanya Momi, salon owner and nail tech, is set to speak at the Nailpro Nail Show 2022, providing her pro tips for the perfect pedicure. She will cover the following objectives:
Remove dead skin on feet.
Learn to not overcut cuticles or push them too far back on feet.
Choose the proper tools for pedicures.
Register today for the upcoming Nailpro Nail Show.