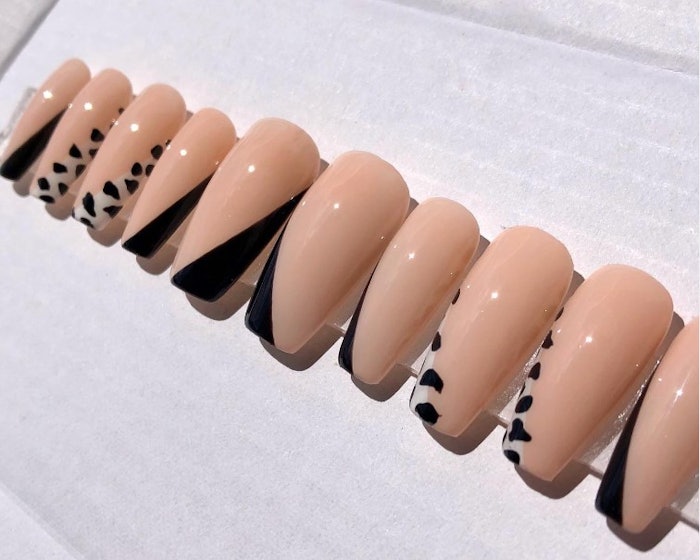 Courtesy of @ruthlesslypressed on Instagram
Press-ons have grown to be increasingly popular since the looming pandemic. 
Press-on nails allow clients an alternative to gel, dip or acrylics and provide them with the opportunity to change nail looks more frequently.
Creating press-on nail designs can create a secondary income to your regular service offerings as nail tech or even serve as your main income. Many celebrities like JLo, Ariana Grande, Cardi B and more rock press-on nail sets!
At the upcoming Nailpro Nail Show 2022, Julie Kandalec will be teaching a Workshop: Getting Press-Ons To Fit Properly and Last. Objectives of her class include:
Select the proper tip and adhesive type for your client.

Achieve a better appearance and fit through shaping. 

Perform proper removal with confidence.
Her press-on Workshop will take place Saturday, Aug. 20, 2022, from 4:30-6:00 p.m.
Register now!
Related: Keep Calm and Press On