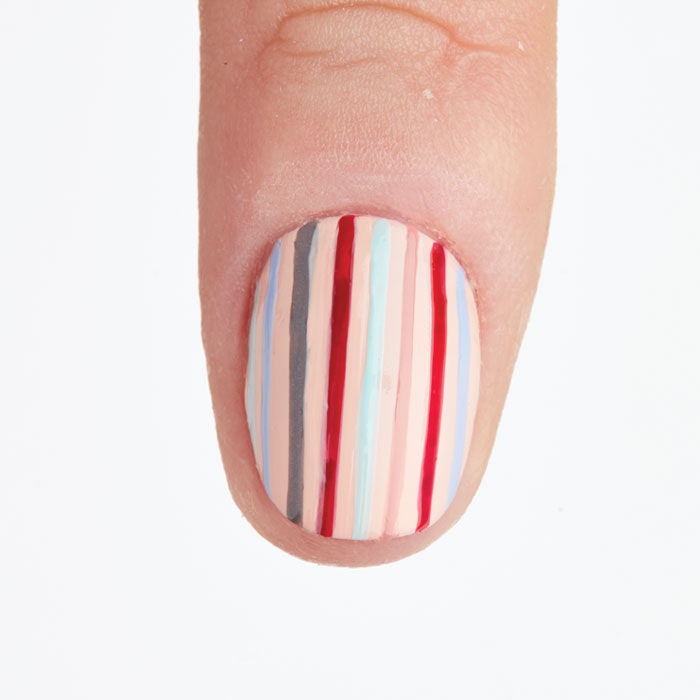 The two-step application, gel-like finish and long-wear formula makes the Essie Gel Couture system a go-to salon service. And, with more than 100 shades to choose from, it's a must for nail art. Here, we use a selection of colors from the new Gel Couture collections to create a chic and modern pinstripe design.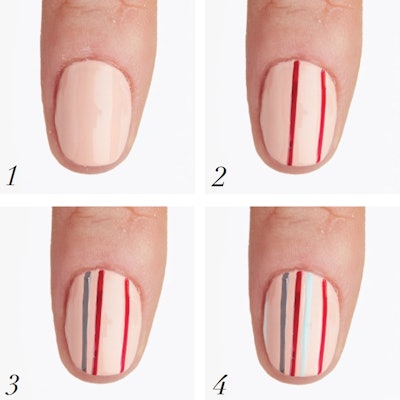 1) Prep the nail. Then, apply two thin coats of Spool Me Over.
2) Use a liner brush to paint two vertical lines down the nail with candy-apple red Lady in Red and deep purple Pep- Plum Top.
RELATED: Celebrities Stun in Essie at 2019 Grammy Awards
3) Next, paint a single vertical line down the nail with dark gray Final Fitting.
4) Continue painting two thin stripes of pastel blue-green Embellish Mint, making sure to space out the lines.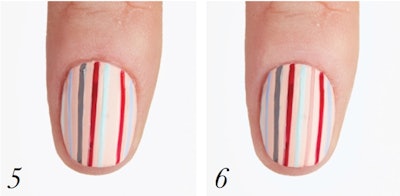 5) Create another two stripes with periwinkle Pleat & Thank You.
RELATED: Celebrities Showcase Essie Manicures at 2019 Screen Actors Guild Awards
6) Add one last stripe of pink To Peach Your Own, and allow the nail to dry completely. Then, finish with Gel Couture Top Coat and Apricot Cuticle Oil.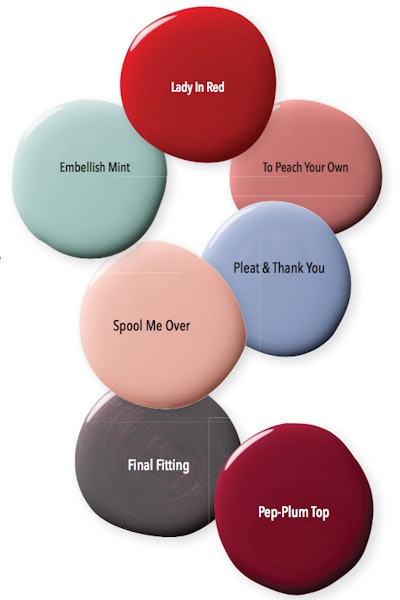 –by Angelina Lewis
This story first appeared in the February issue of Nailpro magazine. To receive the magazine, click here to subscribe.
[Images: Courtesy of Armando Sanchez]