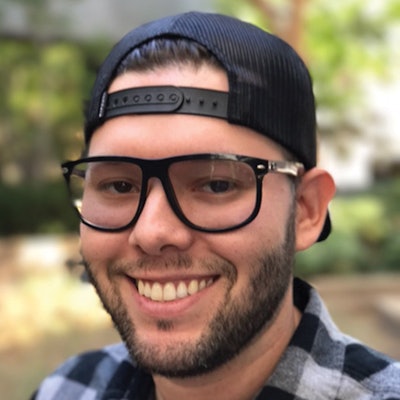 For spring, designers are welcoming the warmer weather with sheer fabrics, like lace, chiffon and mesh. The color black, combined with stars of all sizes, shines a light on the looks' edginess at Elie Saab, while the trend takes an elegant turn with nude chiffon at Dior. Designers Jason Wu and Nina Ricci went for transparency with designs that show what lies beneath, and Francesco Scognamiglio upped the texture ante with black lace. 
To experiment with the style on tips, take inspiration from nail artist Fabian Robles; his work features sheer shades and lots of negative space.
What do you think of these sheer-inspired nails? Let us know in the comments  below, and then see the tips inspired by graphic words on the runway.
This story was originally published in the April 2017 issue of NAILPRO.
[Images: (Headshot) Courtesy of Fabian Robles; (Runway) Andreea Angelescu; (Nails) Armando Sanchez]