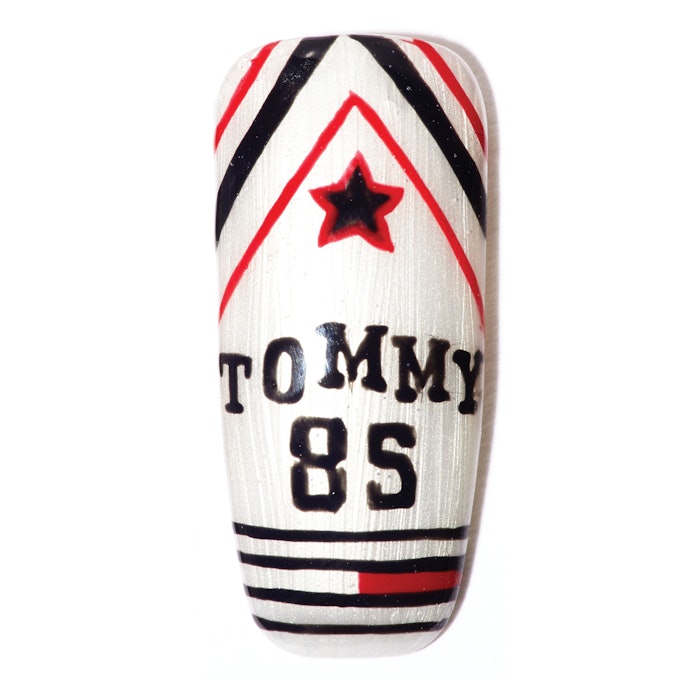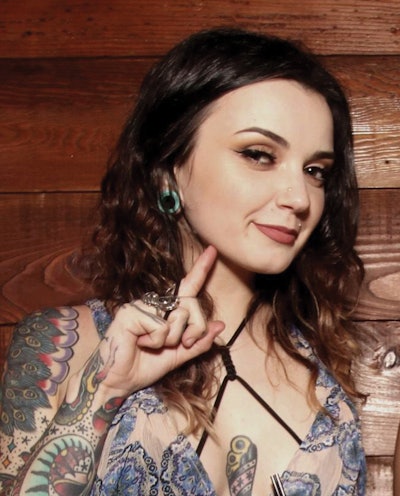 Fashion is often used as a form of self-expression and, this spring, designers are letting the clothes speak for themselves. As an alternative to traditional prints, fashion designers are incorporating words into their latest looks. Jeremy Scott works his own name into a commercial design, while Stella McCartney layers words, like "love," on top of white lace. Brand names also take the spotlight, with Tommy Hilfiger's sport-inspired styles and Moschino's bold moniker placed front-and-center on swimsuits and streetwear.
Here, nail artist Asa Sieracki's take on the trend may just inspire you to let your clients' tips do the talking.
What do you think of these wordy nail tips? Let us know in the comments below, and then read about puffer coat inspired nails.
This story was originally published in the March 2017 issue of NAILPRO.
[Images: (Fashion Photos) Andreea Angelescu; (Nail Photos) Armando Sanchez]