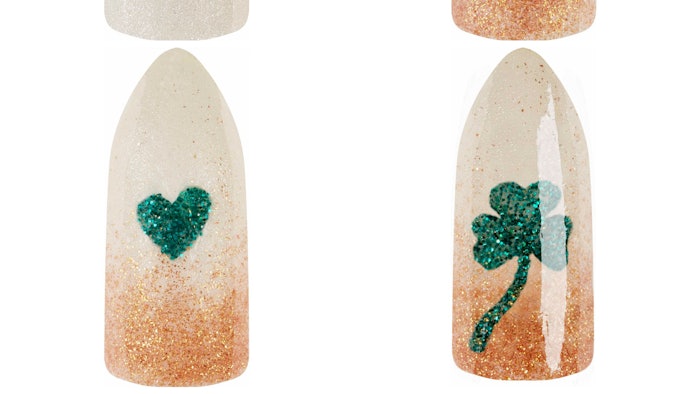 Now more than ever, clients are getting savvy about dip system nails. Thanks to social media, videos featuring powder-coating enhancements have gone viral and nail pros are updating their menus to include glue-and-powder nail art.
With the three-step TruDIP System from EzFlow, you can create acrylic covered designs in half the time. We've enlisted the help from the manufacturer to show you to recreate a luck-inspired glitter fade that is festive and fun.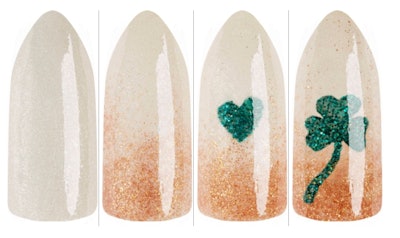 Here's what you'll need to recreate the St. Patrick's Day look: 
-Grand Artist Oval 508
-Curve & Dot Duo Tools
-Base
-Activate
-Seal
-Hit the Floor
-All In
-Riddle Me This
Follow the steps below to recreate the design: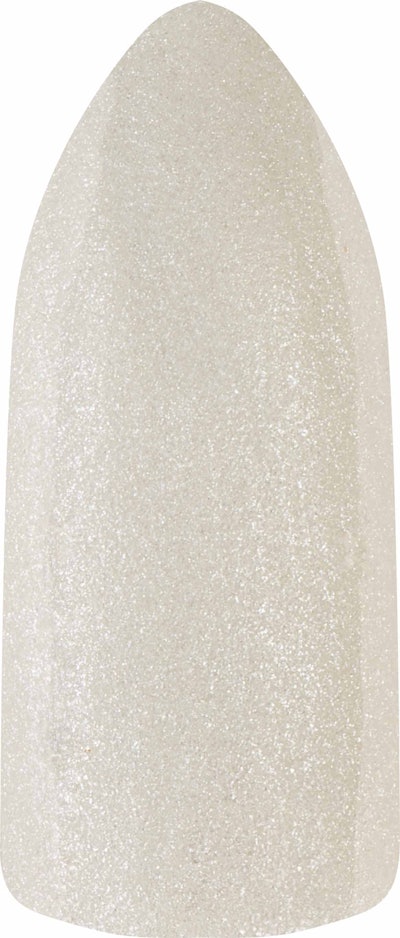 Prep:  Prep the nails for a dip enhancement.
Step 1: Apply Base and dip each nail into Hit the Floor, covering completely.
Step 2: Apply a second coat of Base and sprinkle All In, starting from the free edge, using the 508 Brush.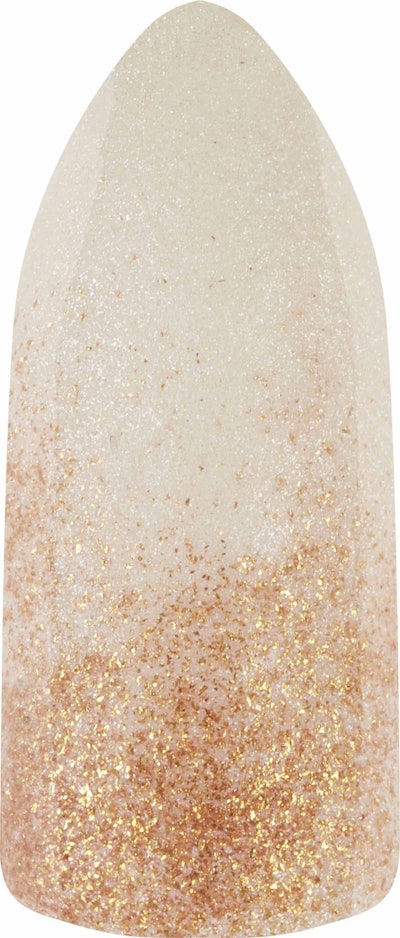 Step 3: Without pausing, quickly sprinkle Hit the Floor, starting from the cuticle to create desired ombre effect. Pro tip: You must work quickly to achieve desired effect.
Step 4: Apply Activate then file, buff and shape the nail.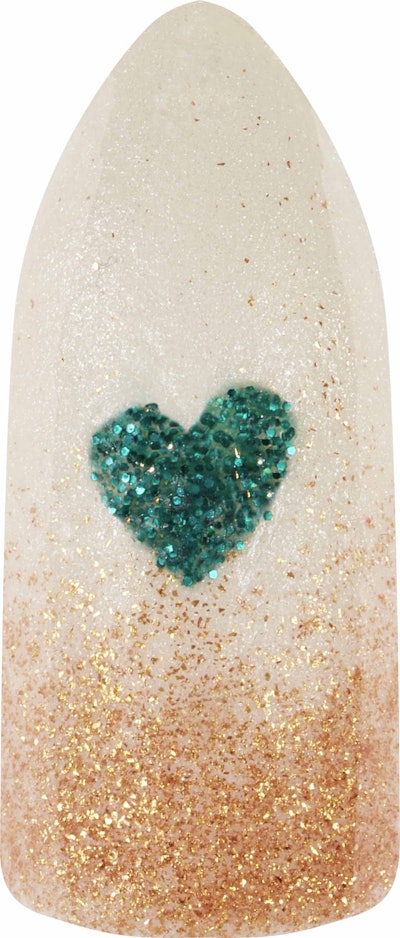 Step 5: Dip a dotting tool end into Base and create a heart shape then tap nail into Riddle Me This.
Step 6: Repeat Step 5 two more times to create clover design.
Step 7: Dip the dotting tool into Base to create the four-leaf clover stem.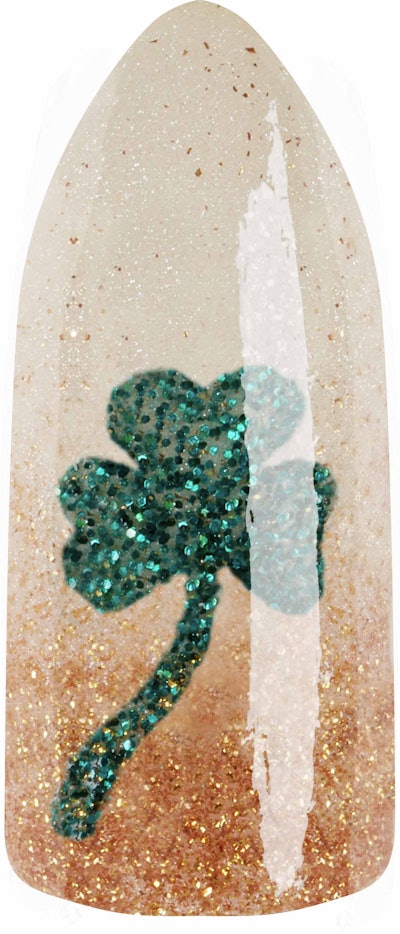 Step 8: Brush off excess powder and apply TruDIP Activate.
Step 9: Apply two coats TruDIP Seal to lock in the lucky design.
How are you incorporating dip systems into your nail art services? Let us know in the comments below!
[Images: Courtesy of EzFlow]