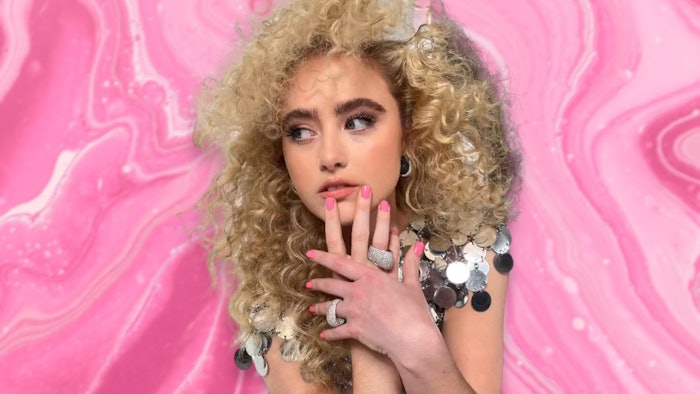 "Ant-Man and the Wasp: Quantumania" star Kathryn Newton showed off a pink manicure that pops for a photoshoot with Only Natural Diamonds. 
Celebrity nail artist Vanessa Sanchez McCullough (@nailzbyvee) created the manicure using products from CND. 
"The approach for Kathryn's looks was 90s supermodel. We wanted a look that was reminiscent of the glam from that era," Sanchez McCullough told Nailpro. "All of the wardrobe was bright and colorful, so we wanted to do the same for her nails." 
Because Newton has beautiful natural nails, Sanchez McCullough worked directly with them for the manicure. 
You can learn how Sanchez McCullough put together Newton's final nail look with a tutorial below. 
How-To: 
You can see Sanchez McCullough in action in this behind-the-scenes reel she shared to her Instagram page.