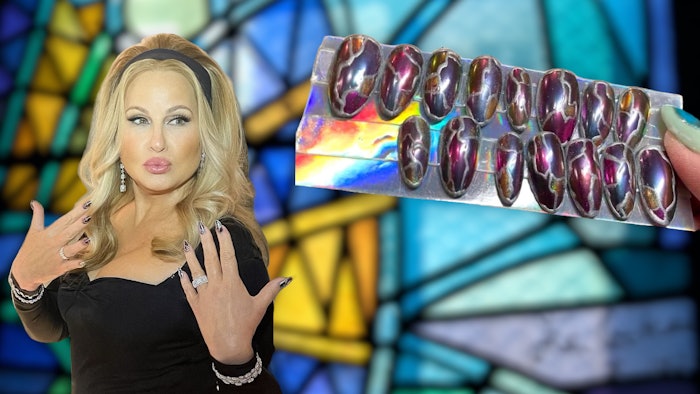 Jennifer Coolidge was a winner at the SAG Awards, taking home the award for Best Female Actor in a Drama Series for "The White Lotus." 
Her nails, styled by celebrity nail artist Vanessa Sanchez McCullough (@nailzbyvee), were also winners. Sanchez McCullough created stained glass press-on nails for Coolidge using products from Sally Hansen. 
If you want to recreate this nail look for your clients, look no further! Follow the tutorial below.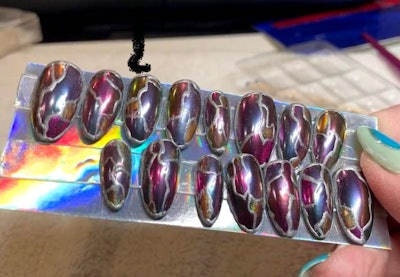 How-To: 
Using a single brush stroke, apply a swatch of Time for Blue, Jealous Boyfriend, It's Better Being Bad, Game of Chromes and Metro Midnight all in a random pattern. 
Top with one coat of Unicorn Top Coat. Allow time to set. 
When fully dry, apply your favorite chrome powder. 
With a detail brush, use Silver Stallion to outline the different color patterns and rim the entire nail. 
Top with Shiny Brilliant Top Coat.