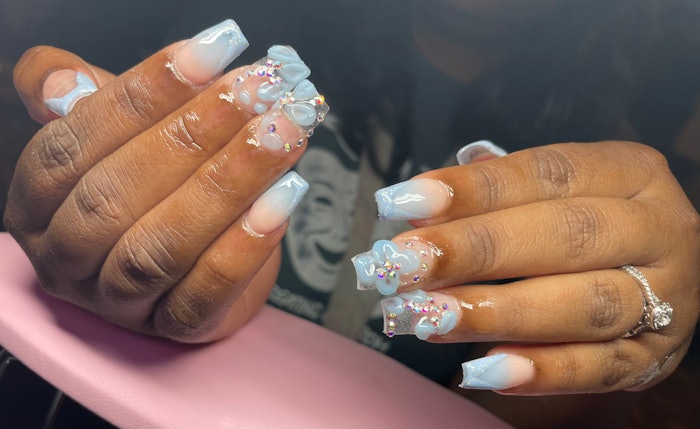 Courtesy of @__sassyshee
Spooky season is here, which means more than ever your clients are likely going to be requesting nail sets that are larger than life!
3D nail art is a great way to make nails pop and stand out. Whether you decide to take a scary approach for the season or create more of an evergreen look, 3D nail art is a staple all season long. Below, our followers shared their 3D nail looks with us, so you can get inspo for your clients that may be looking to be extra this season.
You can see all eight nail looks featured in Nailpro's September/October 2023 issue by reading our digital magazine.