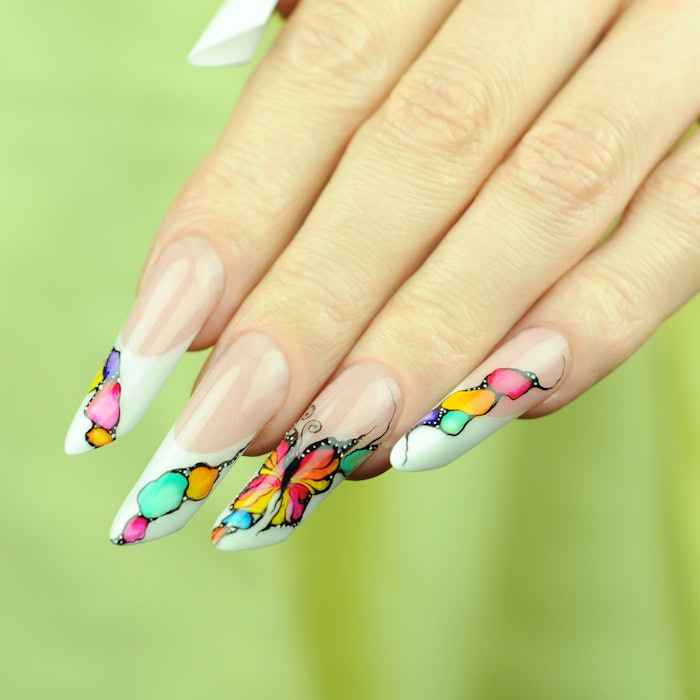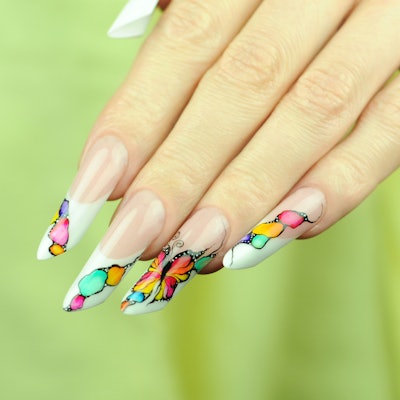 Try out these pretty spring nails from artist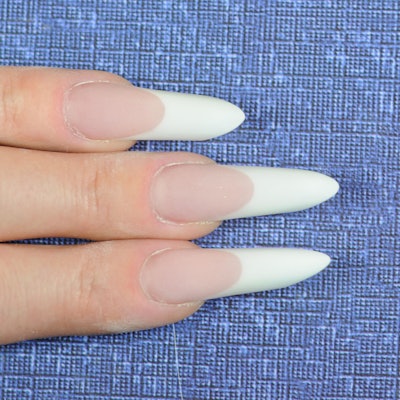 Step 1: Prep nails as usual and create a pipe shape. Extend the natural nail using cover gel and create a French manicure with white acrylic powder.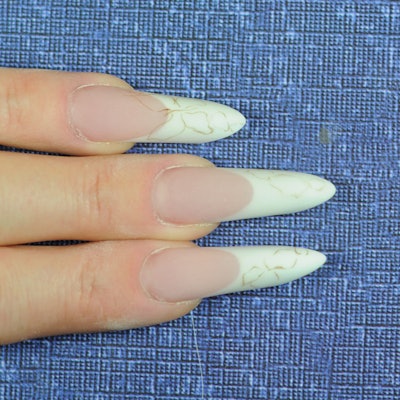 Step 2: Draw an outline of your pattern. Use a slim brush (No. 0 or 1) and light-colored watercolor paints (or watered down acrylic paints).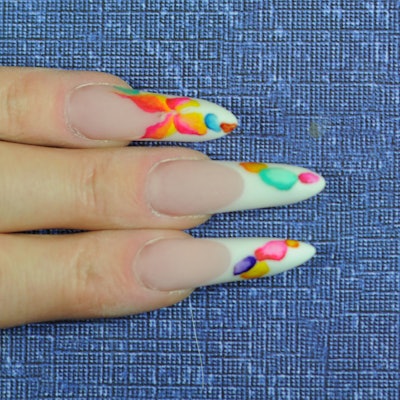 Step 3: Fill in your outlines with bright red, pink, orange, yellow, green, blue, and purple watercolor paints.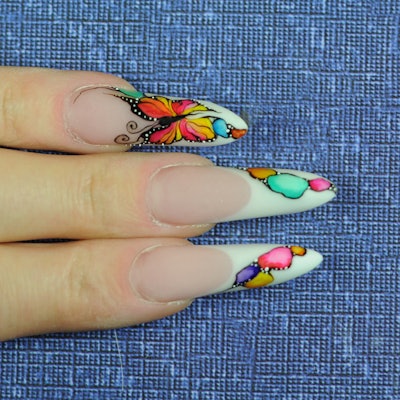 Step 4: Outline your designs in black paint or gel and add white dots with acrylic paint.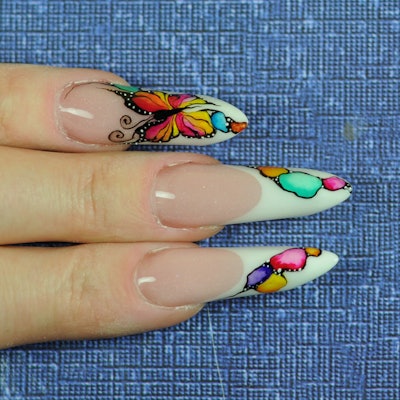 Step 5: Add top gel and cure or top coat. Done!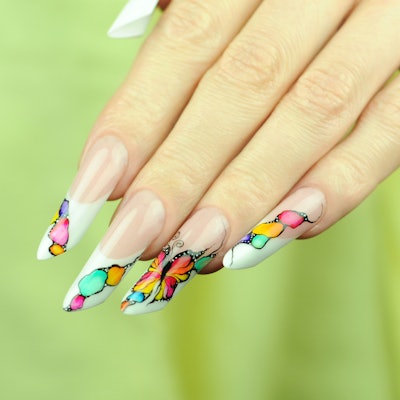 Follow Ilona Musik on Facebook: facebook.com/IlonaMusikProShape
See her site: ProShape.com.pl
[Images: Andrea Musik]