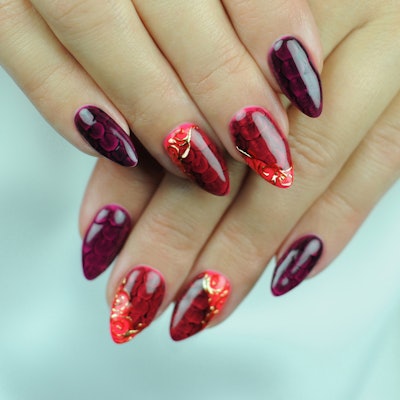 You may already know Polish nail artist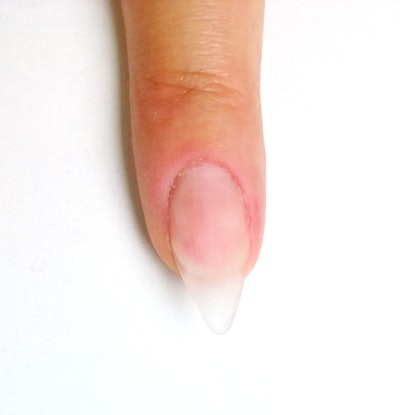 1. Prepare natural nails as usual. Extend nails with transparent gel, file, and cleanse.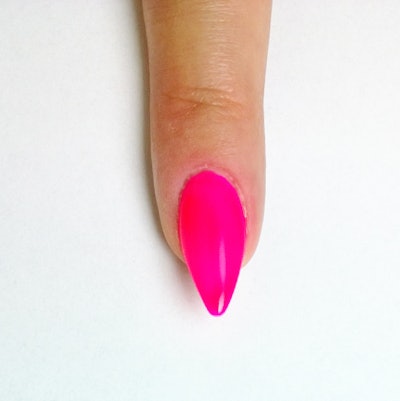 2. Cover whole nail with your base color; cure.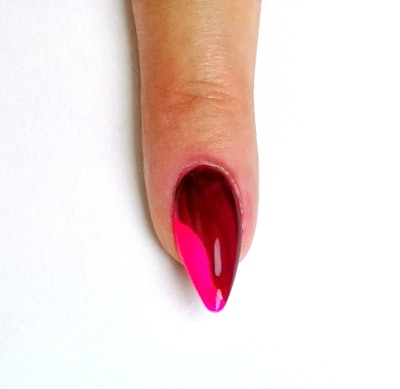 3. Add a thin layer of a transparent black polish. Do not cure.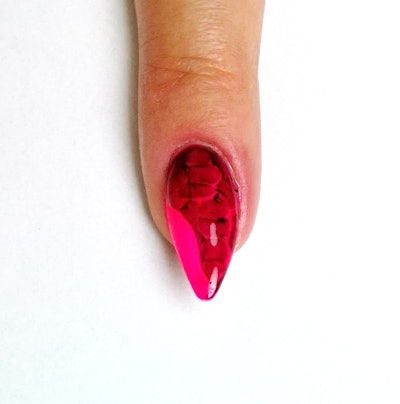 4. Swirl top coat with it to get a textured effect.
5. Apply transfer foil as shown. (You can achieve the same look by drawing swirls with your top coat where you want your foil to stick before applying it.)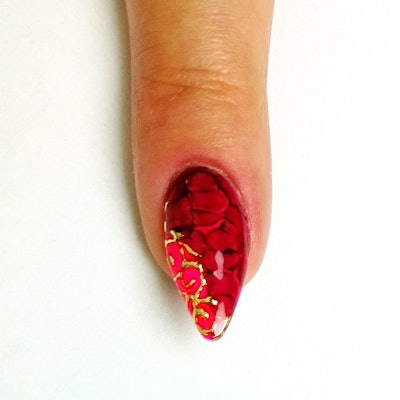 6. Apply top coat on all nails.
Follow Ilona Musik on Facebook: facebook.com/IlonaMusikProShape
See her site: ProShape.com.pl
[Images: Andrea Musik]