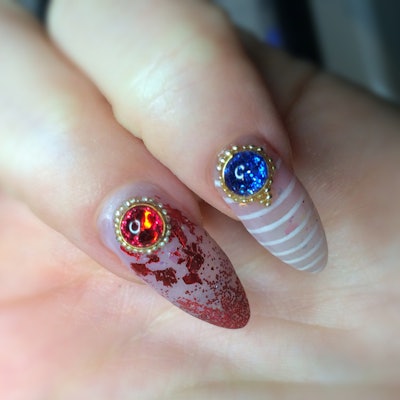 Jump rings and other small metal pieces are a new essential in the world of modern nail art. Watch as Sarah Elmaz of Get Buffed Nails shows how to incorporate this small gold ring into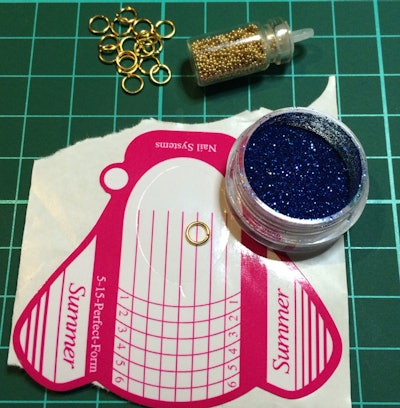 You will need:
Clear hard gel
Gold jump rings (can be bought at craft stores in the DIY jewelry section)
Glitter of your choice
Gold caviar beads
Form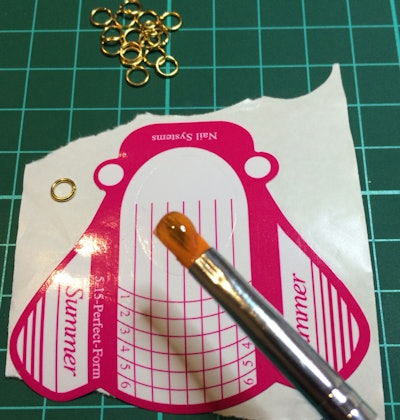 Step 1: Place a small bead of gel on the form.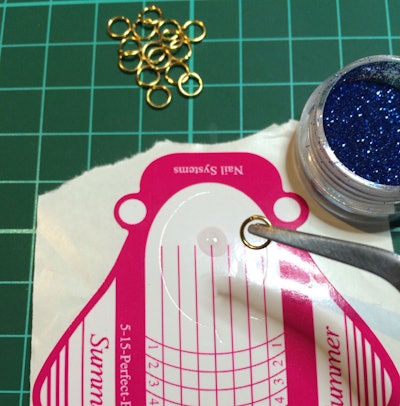 Step 2: Pick up the jump ring.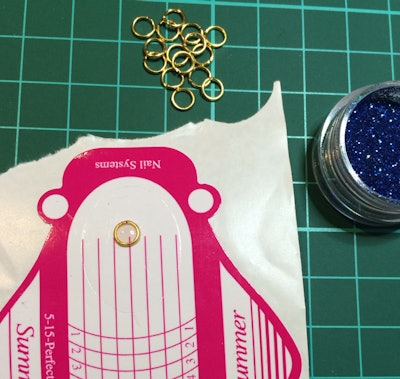 Step 3: Place on top of the gel bead.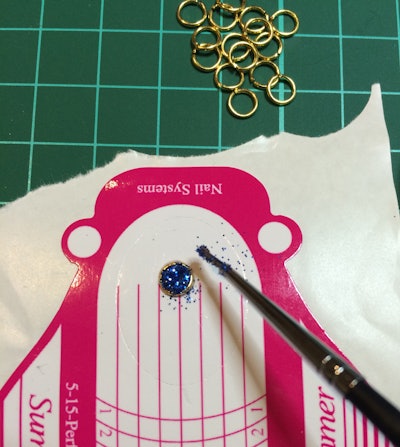 Step 4: With a small brush add glitter to the gel (clean the edges before curing)
Now cure.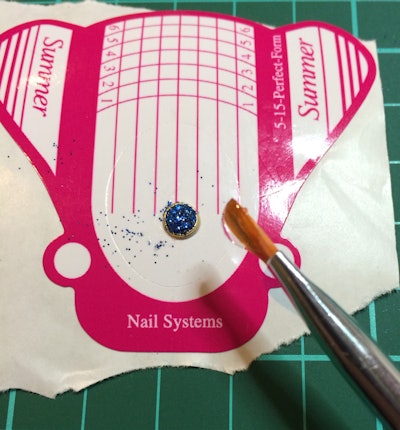 Step 5: Make sure you cure until the gel completely hardens. Then add a larger gel bead on top.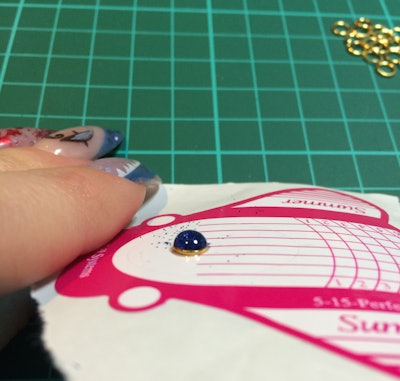 Step 6: Work the bead until it is a nice dome shape over the glitter. Cure.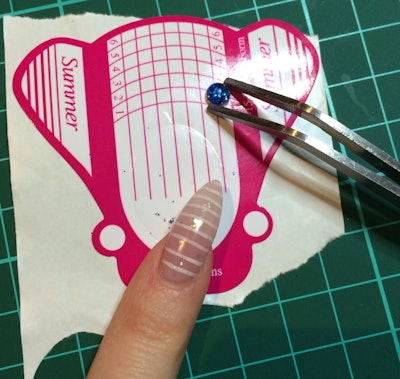 Step 7: Wipe the tacky layer. Dab glue where you would like the jewel positioned. Pick up the jewel and place on the glue – allow time for the glue to dry.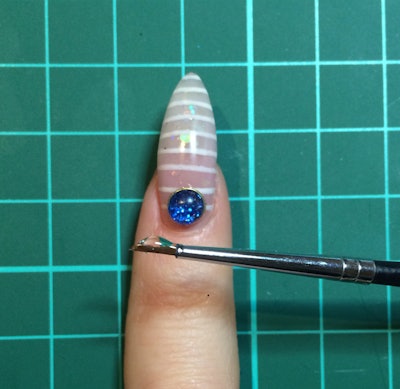 Step 8: Add some more gel around the outside of the jewel .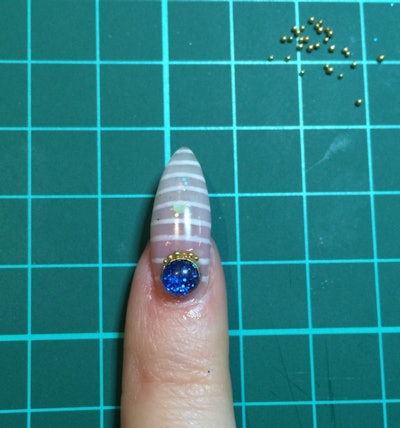 Step 9: Start placing your caviar beads all around the jewel.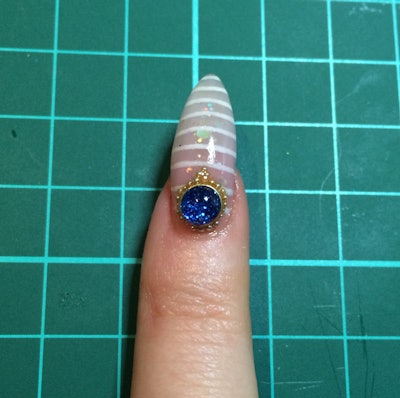 Step 10: Continue until you're happy with the result. Add a layer of gel top coat to your jewel and cure. Done.
Find Sarah's nails online:
Facebook: facebook.com/getbuffednails
Instagram: @getbuffednails
Click to see more tutorials from Sarah: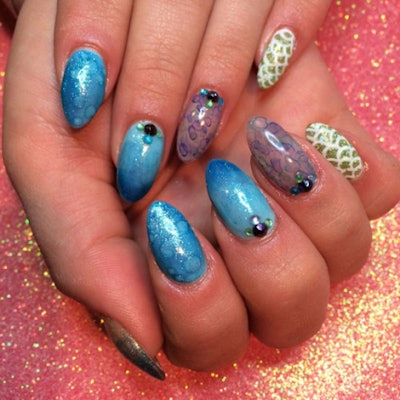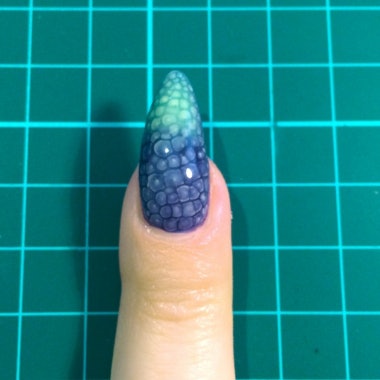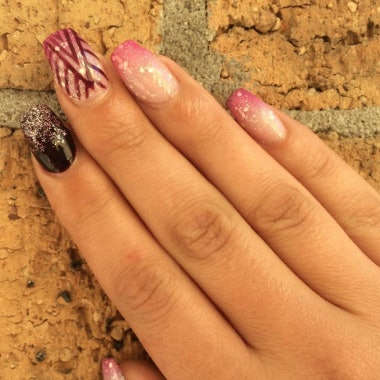 [Images: Sarah Elmaz]