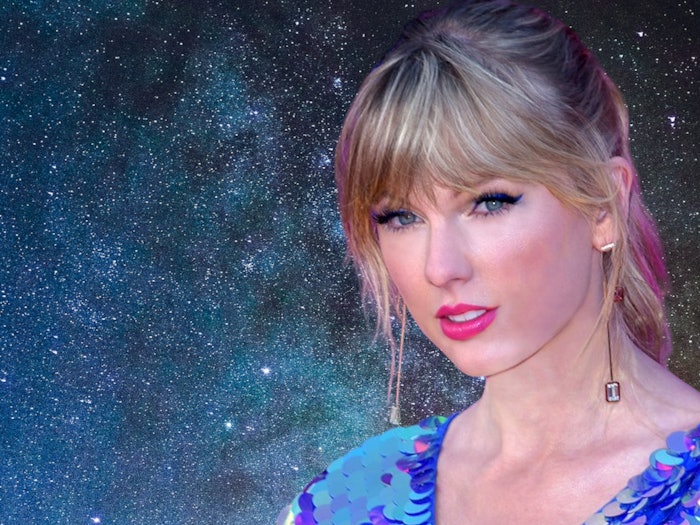 Toglenn (Glenn Francis), CC BY-SA 4.0 , via Wikimedia Commons
Taylor Swift's Midnights Manicure just brought starry top coats to the forefront 
The songstress debuted her gorgeous Midnights Manicure in a clip shared on her October 20 Instagram Stories, just hours before her Midnights album dropped on October 21.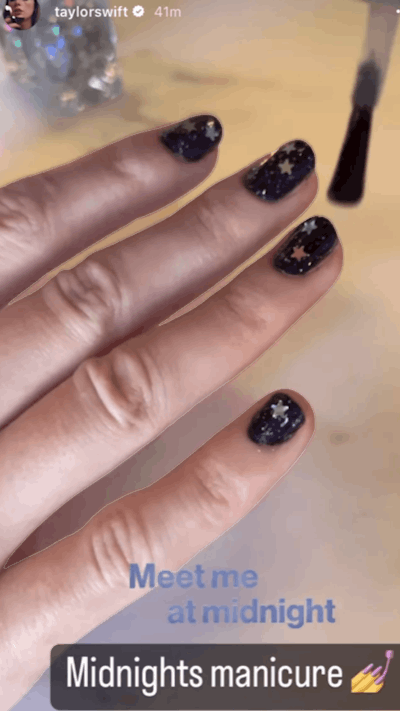 It appears the star topped indigo polish with a glitter top coat strewn with silver stars. Swift's nails were cut in a classic squoval shape. Her Reddit fans speculated that Swift used Nails Inc. London's Glittering In Greenwich Star Topper Nail Polish to achieve her star-spangled nail look, although this has not been confirmed. 
Swift's gained a reputation for bearing short, natural nails to aid her guitar-strumming, and she fessed up to doing her own manicures in her 2020 documentary, Miss Americana. In 2019, RuPaul's Drag Race star Todrick Hall bragged about Swift's nail skills. "She's the best therapist anyone could ever pay for and she gave me this manicure today!," Hall said. "I feel flattered to have gone to the Swift nail salon."
We predict a boom in starry midnight-blue manicures, given Swift's massive influence. Are you ready for it? 
Follow us on Instagram and subscribe to our free daily newsletter to receive the latest news for nail professionals.