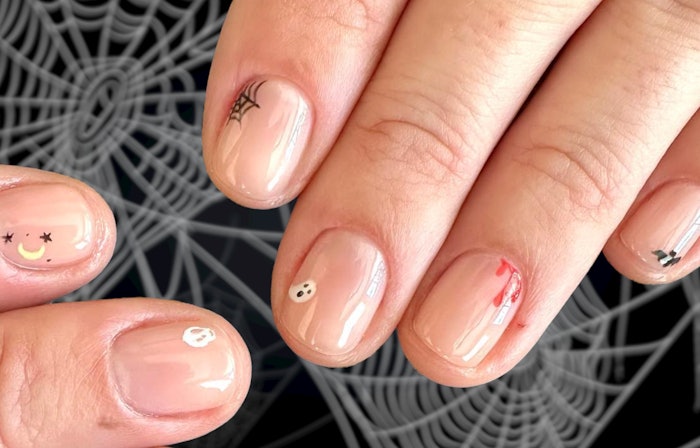 Paul Mitchell CEO Michaeline DeJoria is sporting an understated Halloween manicure.
The nail look was created by nail artist Kim Truong (@kimkimnails). Truong shared her nail art on Instagram with the caption "Cutest Halloween Mani." 
The nail art features tiny, Halloween-centric emojis on a clear nail coat. Simple but absolutely precious, this look is perfect for any client who wants to celebrate the season in style with the latest minimalist Halloween nail art trend. 
You can see Truong's post with the completed nail art below, and swipe to see the thumbs!
Follow us on Instagram and subscribe to our free daily newsletter to receive the latest news for nail professionals.