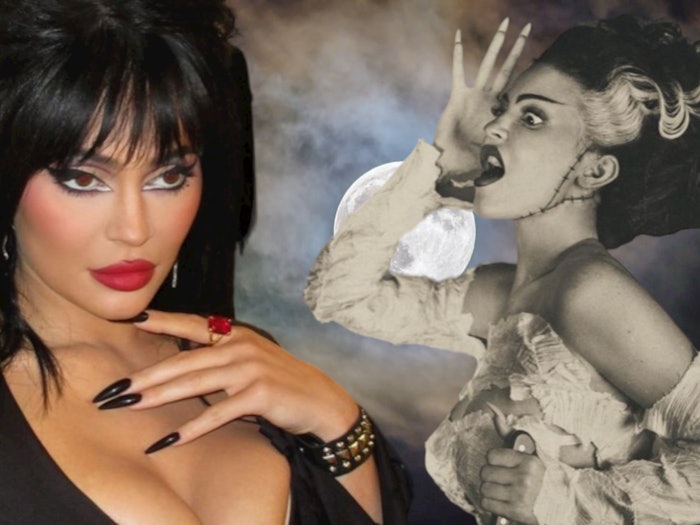 Kylie Jenner channeled two spooky season icons this Halloween
The reality star and makeup mogul donned several costumes this Halloween, but her Bride of Frankenstein and Elvira costumes stole the show. Los Angeles-based nail artist Kim Truong manicured Jenner for both looks.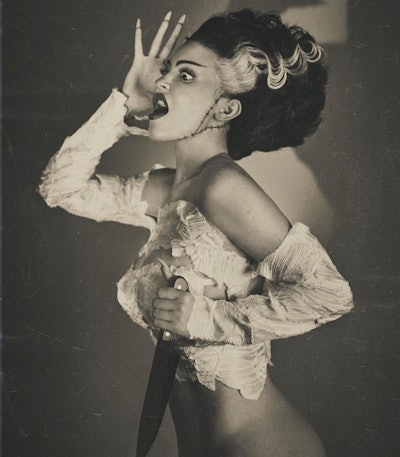 For Jenner's Bride of Frankenstein costume, Truong used the creamy light pink gel polish J18 and Matte Top Coat from The GelBottle to create a stunning matte nude manicure that really popped in the black and white photos Jenner and Truong shared on Instagram.
Jenner donned an entirely different nail look as Elvira, Mistress of the Dark. Truong used The GelBottle gel polish in Secret Jewel to achieve Elvira's signature vampiric nails, which you can view below. 
We can't wait to see the sexy nail looks Jenner and Truong dream up next Halloween! 
Follow us on Instagram and subscribe to our free daily newsletter to receive the latest news for nail professionals.