A moody vision of love pervaded the fall/winter runways. And while the typical contenders—roses, hearts and lips—vied for attention, their positioning was anything but saccharine sweet. At Valentino, a bed of red roses framed a couple frozen mid-kiss on a flowing dress—a prying peep into an intimate moment. Mixing "romance and fear" in a nod to Frankenstein, pop-art versions of roses—complete with electricity-generating screws and bolts—resurrected typical cardigans and dresses at Prada. When designers eschewed roses, they opted for floating hearts (Elie Saab), chaotic galaxies (Mary Katrantzou) and even ravens swirling together to appear like flowers (Louis Vuitton). For nail art that matches the pensive passion seen on the runways, dress love in darkness, as guest artist Chelsea King does with hand-painted blackened hearts or electric roses that are perfect for the Bride of Frankenstein.
RELATED: Crochet Runway Fashion Inspire High End Nail Art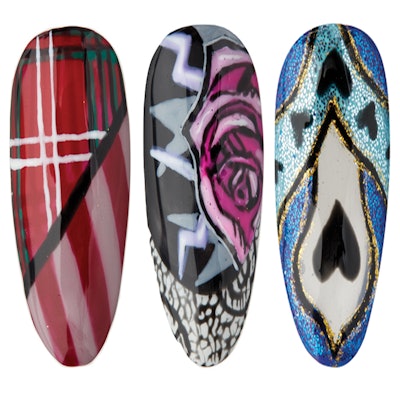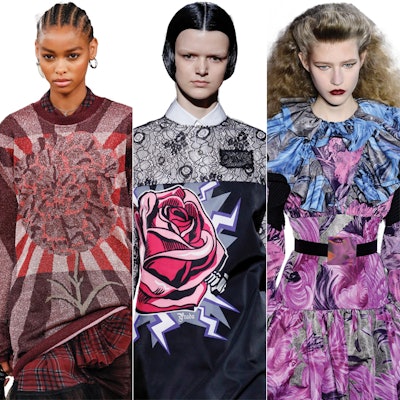 RELATED: Asa Bree Sieracki Creates a Trio of Camp-Inspired Tips Straight from the Runway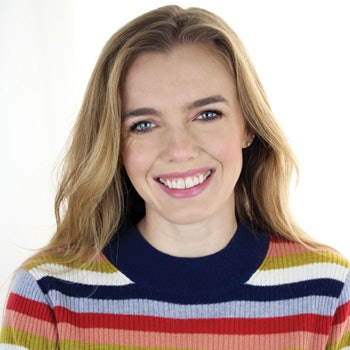 Guest Artist: Chelsea King is a Los Angeles-based editorial manicurist known for her love of geometric and fashion- inspired nail designs.
–by Karie L. Frost
[Images: Courtesy of Chelsea King; Armando Sanchez; Getty Images]
This story first appeared in the November issue of Nailpro magazine. To receive the magazine, click here to subscribe.