The fashion set will most certainly flock to this season's feather-trimmed wares; they're either incredibly refined (Valentino) or whimsically frothy (Marc Jacobs). Edging mid-century reminiscent shifts at Valentino, fine feathers evoked the chic charm of Audrey Hepburn in Breakfast at Tiffany's. At Rochas, dainty chartreuse plumes ascended on a shimmering coat of the same tone—a magnificent monochromatic migration if ever we've seen one! While some designers stayed with one shade of plume, the feathered pieces that set the trend in motion relied upon a blend of several, such as watercolorlike washes of marabou on a vest at Loewe, brilliant splashes of bold plumage on a dress hem at Prabal Gurung and an all-over explosion of swirling hues on a two-piece stunner at Marc Jacobs. Nail art that soars with the best of them takes its cue from guest artist Bana Jarjour: Either hand- paint the delicate plumes with your finest nail art brush or incorporate a feather-adjacent element for a chic spin.
RELATED: Guest Artist Alec Hinz Creates Wild-West Runway-Inspired Tips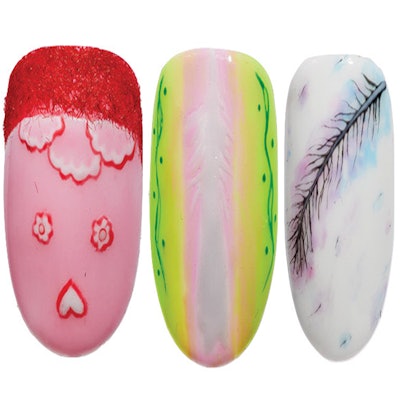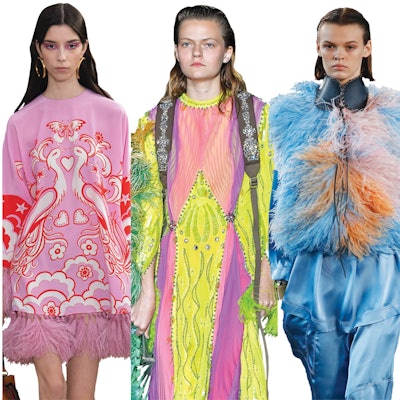 RELATED: Nail Art Inspired by the Glitter and Sparkle on the Runway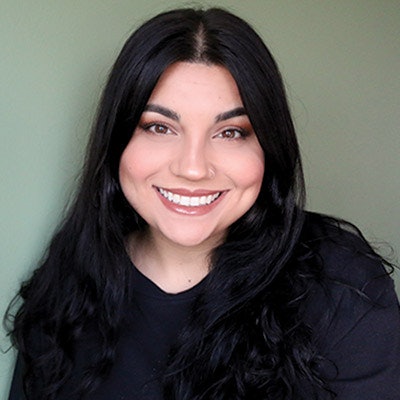 Guest Artist: Bana Jarjour is a Los Angeles, CA-based freelance manicurist who specialized in nail art.
This story first appeared in the June issue of Nailpro magazine. To receive the magazine, click here to subscribe.
[Images: Courtesy of Armando Sanchez; Getty Images]