Just in time for raincoat season, plastic has arrived on the scene ripe for your wardrobe pickings. At Fendi, clearly cool plastic coats, both short and long, felt decidedly sporty despite being trimmed in luxurious caramel leather—with full leather pockets to boot! Slightly naughtier, the Christian Cowan raincoat redux came in smoky topaz, black and clear, doing very little to cover up the equally scant rhinestone sheath underneath. But not all PVC fabric begot raincoats; at Balmain, iridescent paper-bag- waist pants cut a chic silhouette, while literal shards of plastic fit together like a puzzle on a Balmain party dress.
Though plastic might not be the go-to for those seeking comfy clothing, the see-through material serves as a perfect muse for sophisticated nail art. Guest artist Pattie Yankee shows the clear advantages to plasticlike manicures with three designs that take advantage of transparent tips. No matter the rhinestone or Mylar shard affixed to your clear base, the floating effect is pure fantastic plastic-inspired magic.
RELATED: Nail Art Inspired by the Glitter and Sparkle on the Runway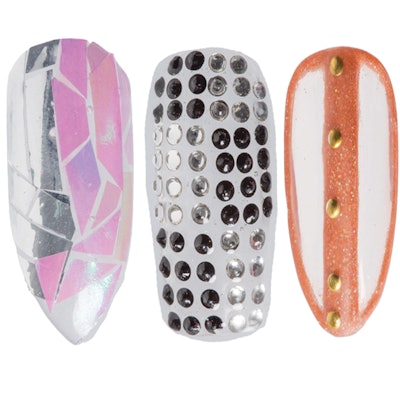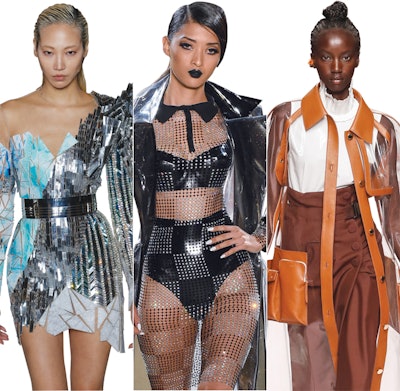 RELATED: Guest Artist Alec Hinz Creates Wild-West Runway-Inspired Tips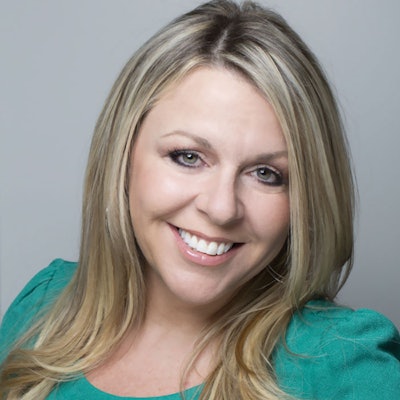 Guest Artist: New York-based celebrity nail artist Pattie Yankee counts A-listers Allison Williams, Katy Perry and Giada De Laurentiis among her regular clients.
–by Karie L. Frost
This story first appeared in the March issue of Nailpro magazine. To receive the magazine, click here to subscribe.
[Images: Courtesy of Armando Sanchez; Getty Images]