For the Spring/ Summer 2019 KITH Fashion Show, essie nail artist Alicia Torello used classic essie shades to create minimalist nail looks that were inspired by timeless fashion brands. Pulling inspiration from fashion emblems such as the Tommy Hilfiger flag and Versace's Greek key border Torello explained her nail looks as "a modern and graphic twist on recognizable hallmarks. Check out the designs below!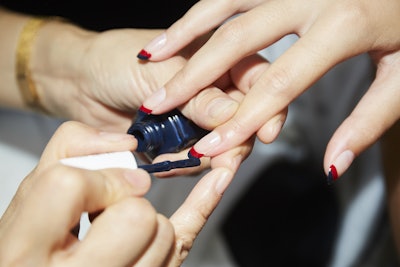 Create the look using the shades forever yummy and  booties on broadway and your favorite striping brush.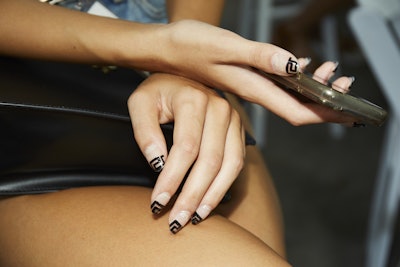 Get this design by using the shade licorice and a create the Greek key pattern with a striping brush.
Related: NYFW 2018 essie for Rebecca Minkoff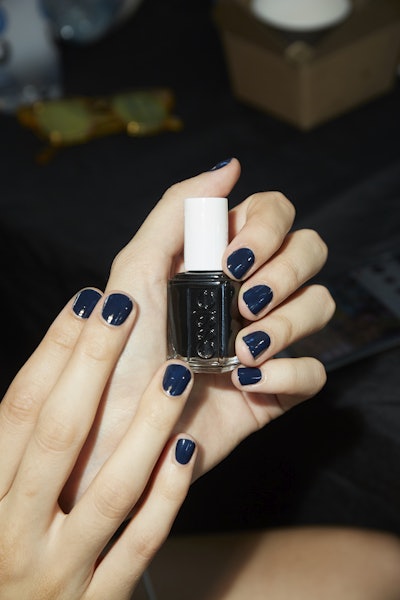 Get this look by using the here to stay base coat, the shade booties on broadway from the new essie fall 2018 collection and seal the look with speed.setter top coat.
Keep visiting NAILPRO so see full NYFW coverage