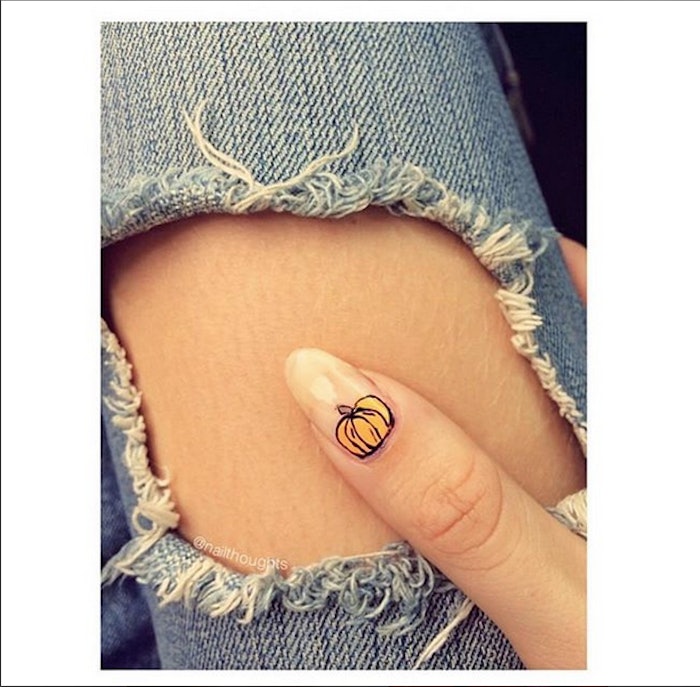 With the celebration of Labor Day now behind us it is official, summer is over. But that's okay, bring on the chunky knit sweaters and pumpkin spice everything! And even though those things are really exciting, the best part about the last few months of the year can only be one thing…the nail art! Here we've chosen the best fall nail art trends for you to try on your clients this season!
Negative Space
The negative space nail art trend is far from fading away. From natural nails to extreme extensions, negative space nail art has made itself a long-lasting trend.
Nails by: @oliveandjune
Abstract Nail Art
Art has been an inspiration for nail art for some time now. But this fall, abstract art has been making waves all over social media. 80's and 90's patterns and colorways are showing up all over Instafeeds and the nailfies do not disappoint.
Nails by: @spifster
Matte & Marble
There is something about this nail art combo that screams fall weather. Mixing a matte swatch with a marble nail design is the perfect way to make sure your mattes are never boring.
Nails by: @thaoweezy123
Glitter Accent Nail
Any nail tech will tell you: "You can NEVER go wrong with glitter!" and they wouldn't be lying. No matter the season, glitter is always an option. But instead of a full set (because who want to remove that?) try giving clients a standout glitter accent nail with the right fall-colored swatch.
Nails by: @sinnas_nails_
Nudes
No longer the request of creepy guys on the internet. Nude nail polish has been attracting a lot of wanted attention from minimalist clients. Now nude polish comes in more shades than ever, allowing you to spice up a nude manicure with some mono-chromatic nail art.
Nails by: @thisisvenice
Copper and Hot Pink
The hottest duo hitting the runway this fall? Hot Pink paired with Copper. Give your clients fashion forward fingers by pairing these two shades together.
Nails by: @polishedbyellie
Mismatch Colors
Have a client that can never decide which shade they want? Let them choose a range colors and give them a mismatched manicure that is anything but boring.
Nails by: @unistella_kr
Favorite Fall Shades:
You can never go wrong with a mustard yellow, deep wine or pumpkin orange swatch!
Nails by: @the.varnished.nail
Fall Foils
Transfer foils are a great way to add a little something extra to a nail design. Create a unique nail art look by combining different shades of foil together.
Nails by: @blushshellacnails
and our course….Pumpkins
A fall classic, with Pumpkins being seen everywhere why not a little nail art for the season?
Nails by: @nailthoughts
Comment below to let us know your favorite fall nail art trend!
-Dina Ciccarelli