Proenza Schouler has always been one to watch during New York Fashion Week, but our eyes were directly on the nails. While the collection itself featured bold prints, smart cutouts and innovative construction, China Glaze created the perfect juxtaposition.
In contrast to the brand's Fall 2017 collection, China Glaze left the nails subtle. With nail artist Honey, the nails remained simply fresh.
On the models:
Pelican Gray – Soft gray with delicate shimmer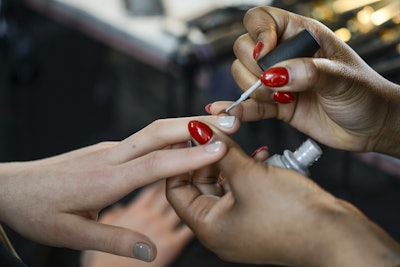 Pedicures:
Salsa – Red crème
One Track Mind – Primary blue crème
Liquid Leather – Rich black crème
RELATED: NYFW F/W 2017: China Glaze For Tommy x Gigi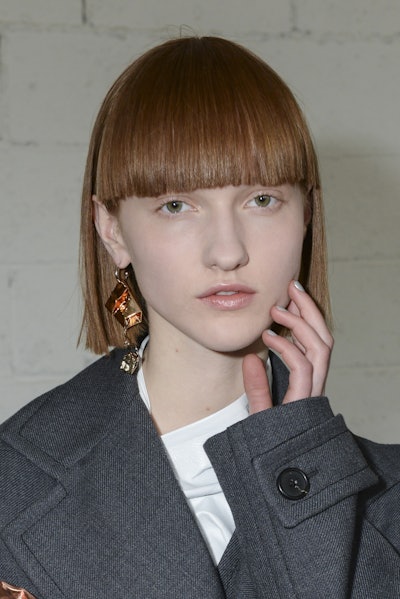 The full beauty look for Proenza Schouler.
How do you feel about subtle nails paired with bold patterns and clothes? Let us know in the comments below and then read more New York Fashion Week coverage.
[Images: ©MatthewCarasella/SocialShutterbug.com]