To kick off Fashion Week, designer Tommy Hilfiger and model Gigi Hadid headed west to present their second Tommy x Gigi collaborative collection in Venice Beach. The spring line brought a sporty and beach sprit while the China Glaze team and celeb manicurist Mar Y Sol played with the Americana theme on nails.
RELATED: Interview with Celebrity Manicurist Mar Y Sol
The look for Wednesday's fashion show mixed metallics and a stellar design created by Mar Y Sol, Hadid's personal nailpro and official manicurist for Tommy Hilfiger.
"China Glaze made me a custom gold color that goes with the Tommy Hilfiger theme and we are also using silver in I Melt for You," Mar Y Sol said. "We are taking the two colors and handpainting stars."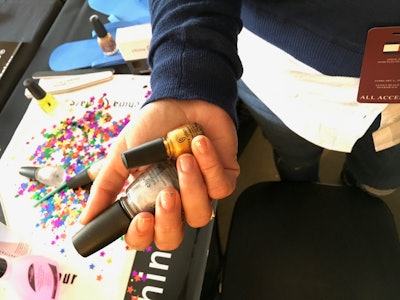 The China Glaze team, made of up of 12 nailpros, painted three stars using Winning Nails Nail Art Brush on each individual nail of the 46 models and even polished the toes.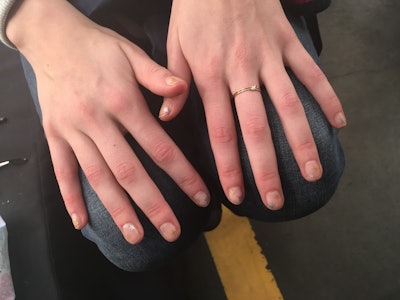 "Just like any beach babe, you gotta have your pedicure right," Mar Y Sol said. "Our beach babe will be wearing High Standards which is a really beautiful gold that really gives off a bronzy feel. We are officially in Tommyland," Mar Y Sol said.
Which of these metallic shades are you dying to offer your clients first? Let us know in the comments below! 
-Sigourney Nuñez
[Images: Sigourney Nuñez]