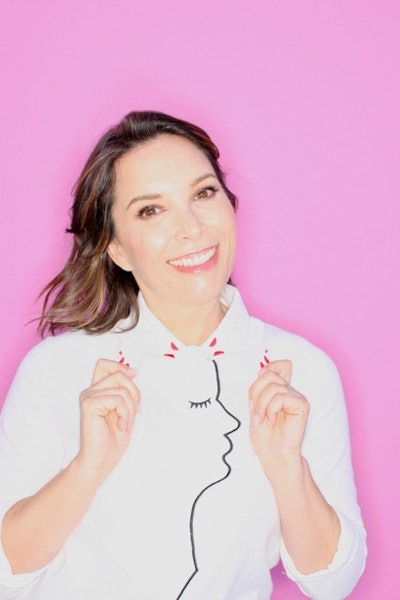 When given the chance to learn tips and tricks from a celebrity manicurist, we jump at the opportunity. Essie artist and celebrity manicurist Michelle Saunders, who conceptualized the latest essie shoot, gets down to the details of her creative process, tips for aspiring celebrity manicurists, and working on set. Saunders shares the nail art scoop and industry advice: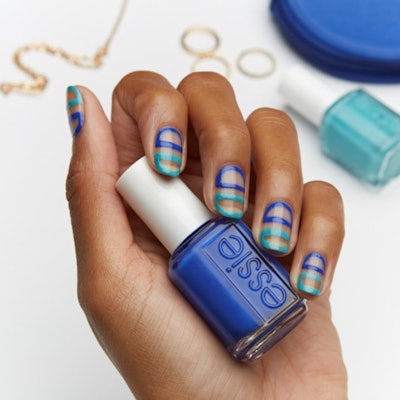 Tell us about the creative process behind deciding on the looks.
My eye is still attracted to the minimal esthetic of negative space. Combined with a pop of color, it creates a modern, wearable design for everyone.
I find most of my nail art inspiration from the runways. I love the look of a classic tweed blazer paired with vintage levis. Some nail art looks elaborate but are actually is really easy to recreate with simple techniques.
Keeping the lines simple in nail art is what makes it feel current. Use designs that mimic architecture. I'm inspired by arches, bridges, and buildings. Play with your favorite colors.
Did you have a favorite look? If so, can you share how you created it?
The arches are really easy to recreate and have endless combinations of colors you can use. It also feels like a twist on a rainbow. Just use the nail polish brush for this one. Follow the same arched shape (and the longer the nail the more arches!).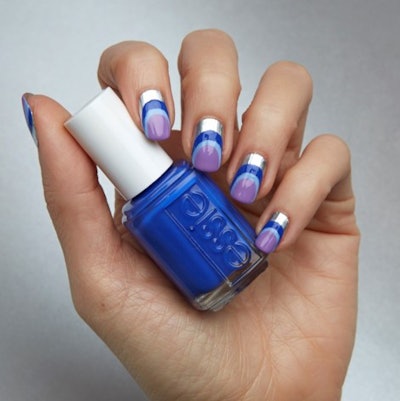 How did you first get into working on editorial/celebrity nail styling?
Luckily, I met the right person at the right time who noticed my passion for nails. She pointed me in the direction of an artist agency and the rest is history. Just one conversation about how much I loved nails changed the course of my career.
Do you have any tips for nail artists who want to get into editorial/celebrity photo shoots?
Social media changed the nail game and I've not only been inspired by new artists but also impressed on how generous they are at sharing their techniques. My advice is to practice and learn to take good photos. Talk to people and ask questions specific to your passion.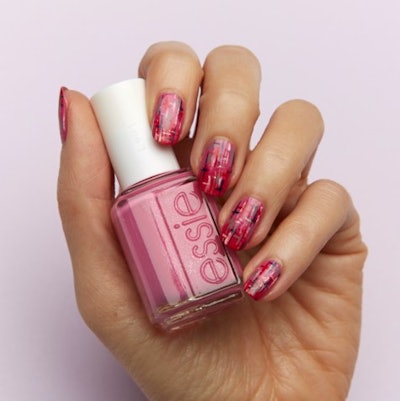 In a shoot like this where you are doing several looks, do you have any advice about technique, organization and/or working with a photographer?
1. A trick we use to save time is to paint each hand in a different nail look so the shoot can go faster (double the looks in the time allotted)
2. Keeping your workstation as organized as possible so there is enough space to paint and design.
3. Its important to collaborate with the photographer on things like lighting, hand position, props etc. because its your manicure/art thats being shot. Don't be afraid to (politely) express your creative point of view if you see something that can be improved.
For more essie nail art click HERE!
[Images: Courtesy of Essie]