Halloween is a time to express your personality with costumes, makeup and especially fantastic nail art! We asked you to show us some of your very own Halloween inspired nail art designs and you did not disappoint. Here are a few of our favorites: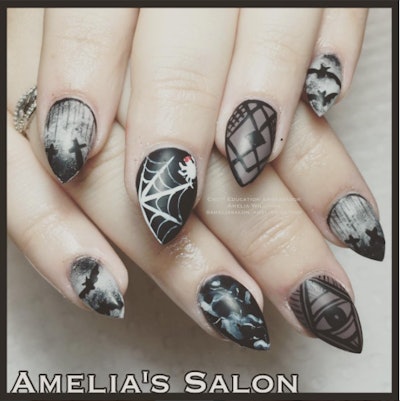 @ameliawilliams_ameliasalon's nail art perfectly encapsulates the creepy feel of Halloween!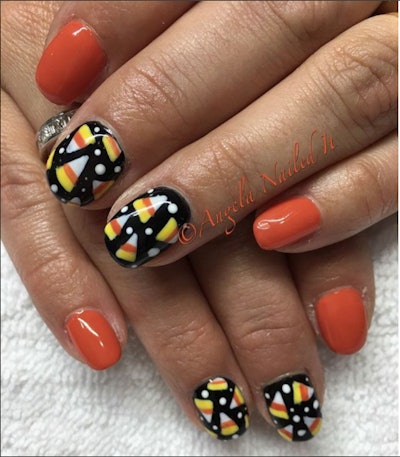 What's Halloween without candy? @angela_nailed_it's design reminds us of our favorite part of the holiday.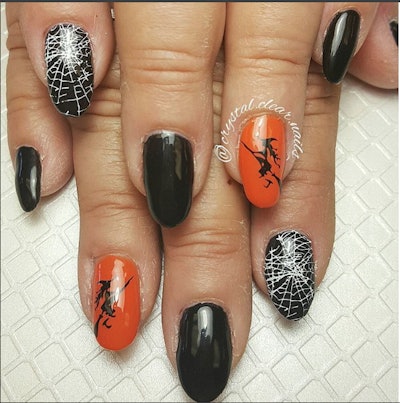 When someone brings up Halloween, we think of an orange and black color scheme and @crystal.clear.nails keeps that tradition alive!

Who said Halloween can't be cute? @jeealee's design is absolutely adorable while still keeping true to the Halloween feel.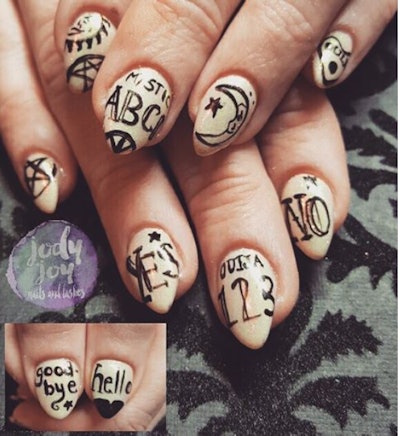 My mom always told me never to play with the Ouija Board but she never said I couldn't have Ouija Board nails. @jody.joy's design is spot on gorgeous!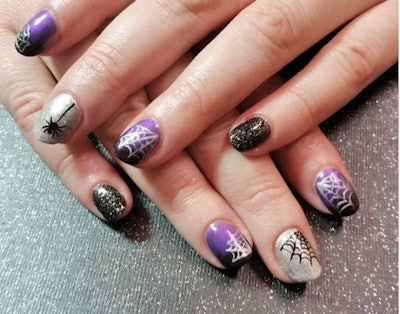 @nailartbymelissa's color scheme is to die for!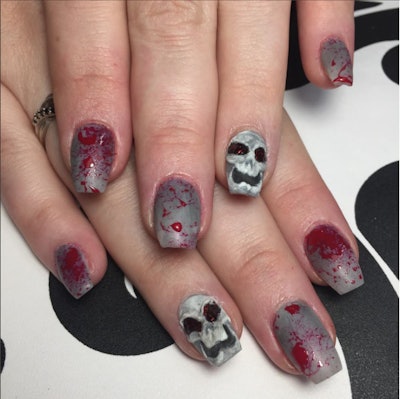 @naild_by_jaime's design reminds us of another of our favorite parts of Halloween: the decorations. Those ghoulish faces are amazing!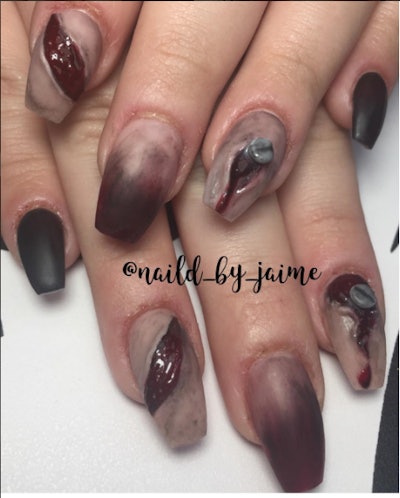 @naild_by_jaime did it again with these gorey nails that look like they're straight out of a horror movie!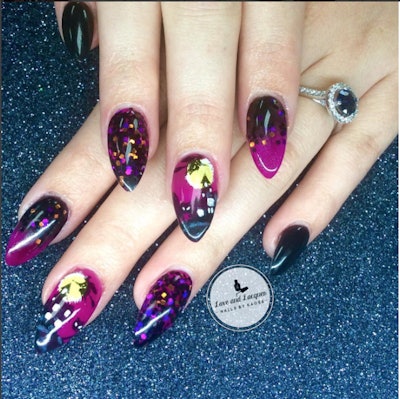 @nails_by_kacee's design is a perfect piece for any witchy look.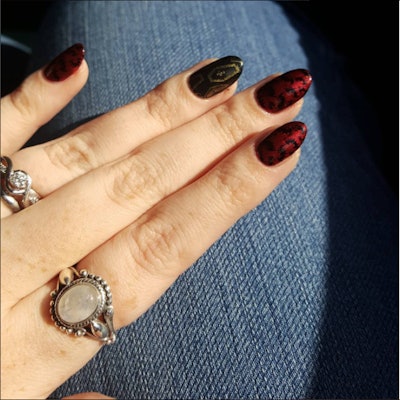 @siirei's design is absolutely lovely in it's subtlety!
[Images courtesy of the Instagram accounts indicated]