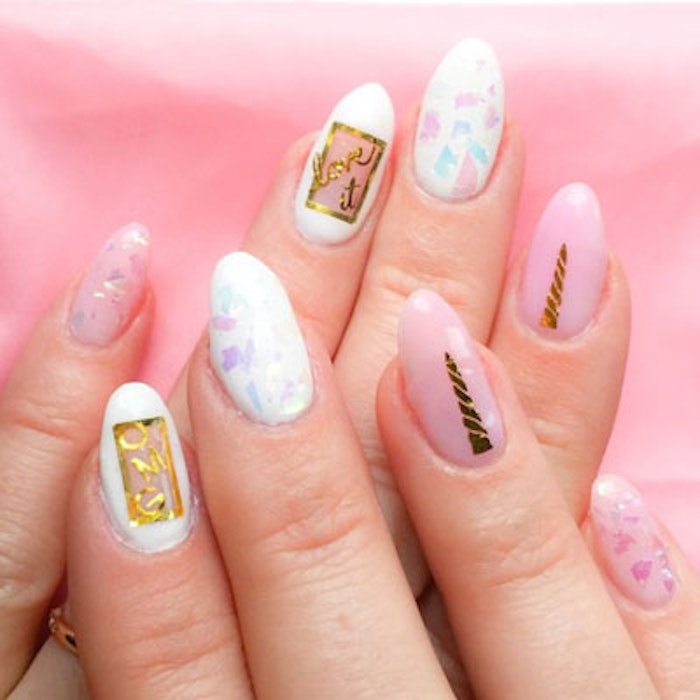 This month, there was no shortage of fantastic nail art to choose from. See which of your peers work made it into our July issue of Nail Pro Magazine!
July 2016 Magazine Readers Nail Art
Nail art is a beautiful thing; especially when we can share in its beauty together. Every month, we ask our readers to submit their best, most jaw-dropping work and every month we're continually impressed by the creativity of our readers!
This month's nail designs were about celebrating the vibrancy of summer with designs that prominently featured bold colors such as blues, pinks, purples and corals. See which nail art looks made it into this month's issue below!
1. Love It Nails by Lolly Koon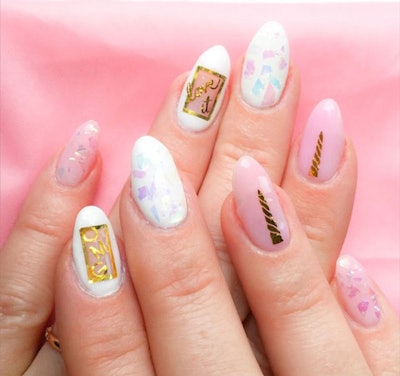 The text and unicorn horns make this one of our favorite nail designs on the list.
2. Polka Dots and Coral by Harli Hall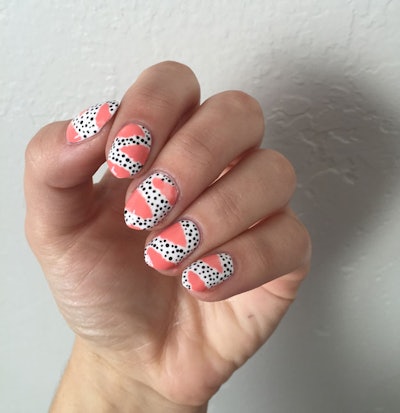 We love this sophisticated, whimsical look for summer!
3. Glitter and Freehand Art by Taylor Deveaux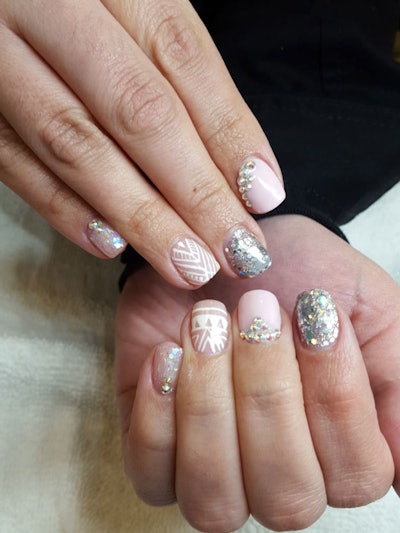 This nail art design makes us want to cozy up to a warm fire while wearing our most comfortable cable knit sweater.
4. Aquamarine Stained Glass Nails by Annie Lundstrom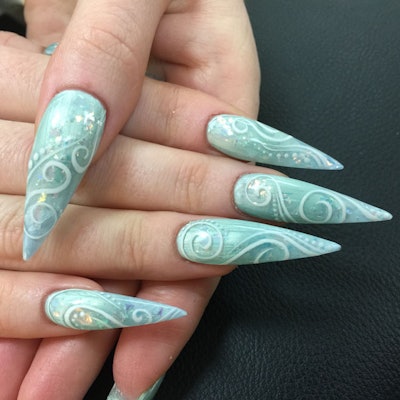 Wow! These are veritable works of art.
5. Victorian Roses and Trim by Blanca Martinez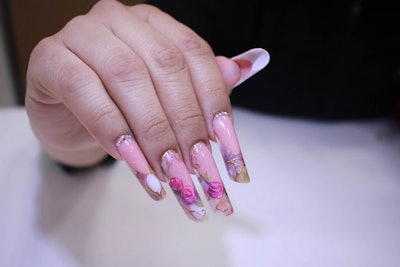 Bow down to the queen because this design is king!
6. Leopard Print Everything by Kristen Dallas Noel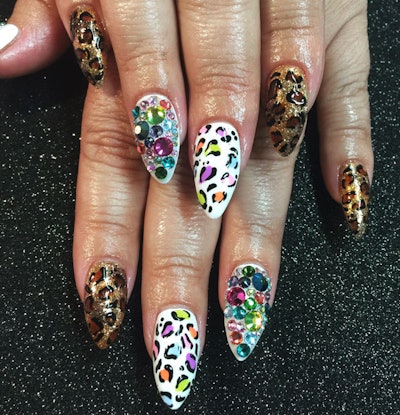 Because we all need a little more leopard print in our lives.
7. Soft Pink Nails by Bolanle Awopeju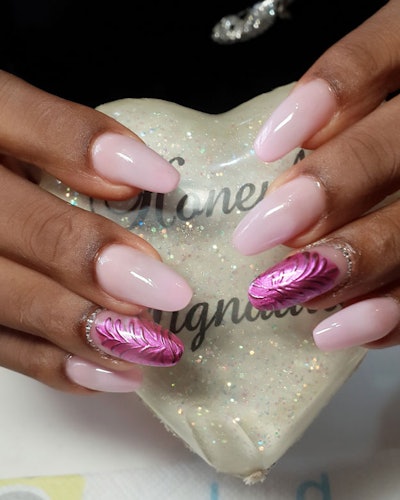 Delicate and feminine; these nails are fit for a princess!
8. Cute Rock n' Roll Nails by Liz Baquedano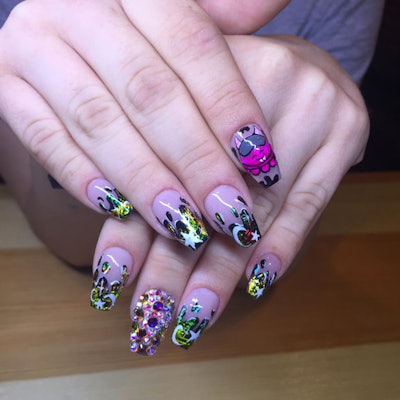 These hand painted nails are all kinds of adorable.
9. Sultry in Black and Red by Donna Bravo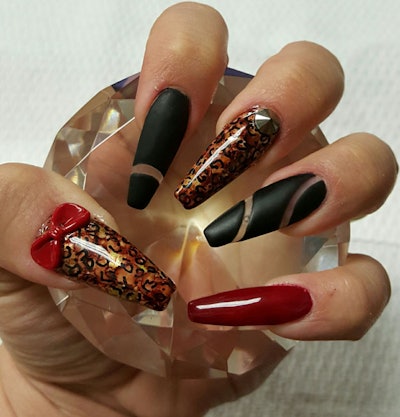 The detail on those black nails is incredible! They're our favorite part of the look.
10. Geometry in Blue by Rebekah Menn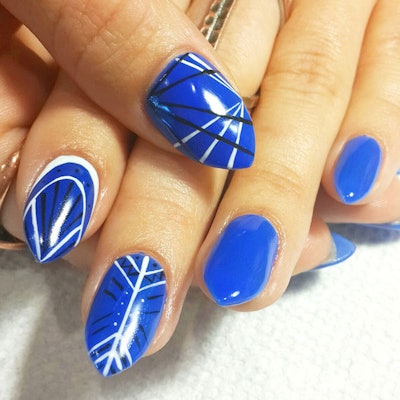 There's a festival taking place somewhere!
11. Pink and Blue Nails by Francis Mangano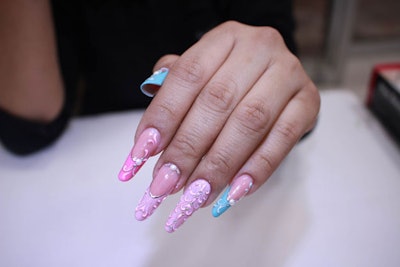 We love this take on Pantone's colors of the year!
12. Nude Flowers and Black Lace by Tanaya Middleton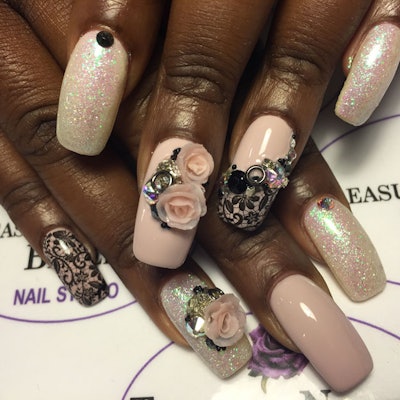 The perfect nails for a fancy night out.
13. Marble and Glitter by Linh Le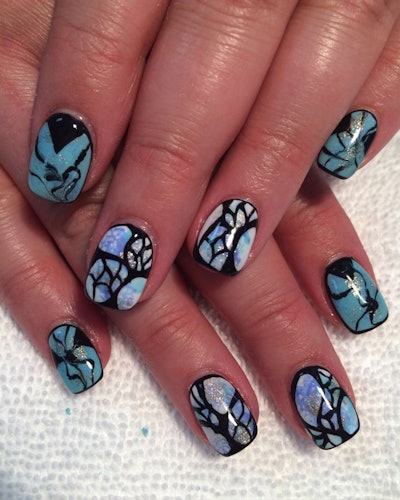 We can't get enough of the creativity behind this look!
Which nail art design was your favorite? Sound off on Facebook!
Images submitted by nail artists.