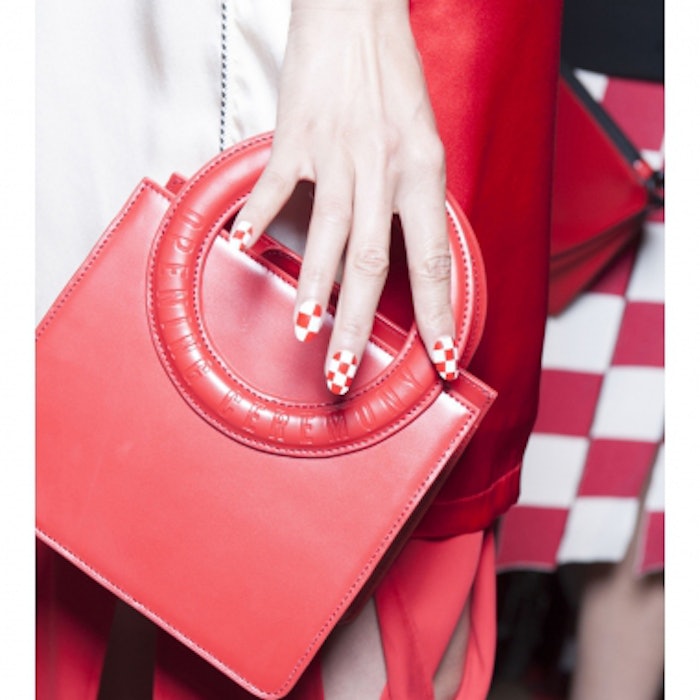 China Glaze made a striking appearance during Opening Ceremony's Spring/Summer 2016 New York Fashion Week "The Living City" runway show with a bold, new design presented in an idyllic garden setting.
The ballerinas weren't the only thing working the stage; bold, eye-catching designs highlighted with checkerboard prints puts a twist on China Glaze's classic neutral crèmes. China Glaze nail artist Naomi Yasuda introduced her love for old-world style to the modern age, which fashioned the print inspired by the collection.
Yasuda spills on what inspired her designs:
 "I really loved the pattern and its retro feel, but wanted it to have modern twist so I chose to create it with neutrals like black, white and a beautiful beige from China Glaze. The design is bold, modern and really wearable."
To create the look, Yasuda first applied base colors like China Glaze White on White or Life Preserver. She then applied two coats of secondary color to scotch tape, and once dry, she cut the tape into tiny even squares to give the nail the checkerboard form. To finish off the look, Yasuda then painted on one coat of Seche Vite dry fast top coat.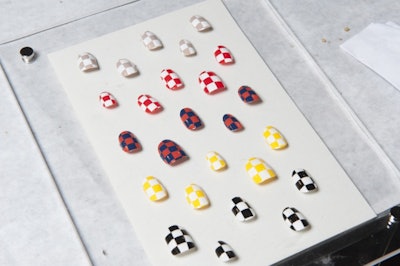 –  Issa Lutfi
[Images: China Glaze]